Horicon Marsh Plants
With our history closely tied to the world famous Horicon Marsh, we decided to bring a little Marsh flavor to each of our offices - from Dodge County all the way to the Fox Valley.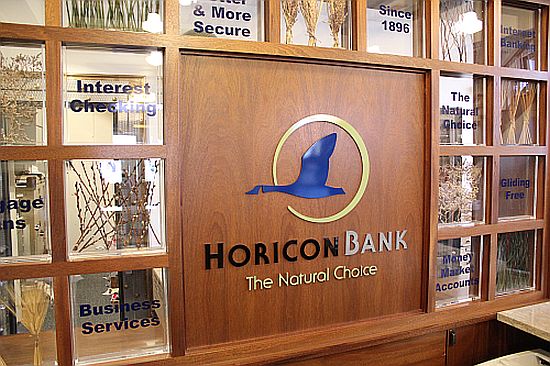 Each of our offices features a wall full of plants reminding visitors of the Horicon Marsh. Affectionately known as the "Weed Wall," this feature sets our offices apart. You'll never mistake us for another bank - just look for the Horicon Marsh right in our walls!
Architectural Features
Banks come in all shapes and sizes - but it is pretty rare to find a bank like this.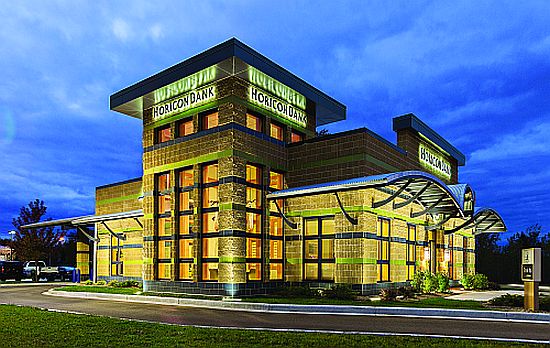 Our offices in Oshkosh (pictured) and Fond du Lac were built using geothermal energy - a renewable energy resource that takes advantage of the natural, stable temperature of the earth with wells drilled deep into the ground. The Oshkosh office also tells the story of the Horicon Marsh with a wing-shaped awning reminiscent of a goose's wings, brickwork meant to mimic growing cattail, and layers of blue and green striations giving the effect of horizon lines on the marsh. From its "green" energy to its overall design, our office in Oshkosh takes being "The Natural Choice" very seriously.
Quilts
Hand made by the Sew Happy Stitchers in Ripon, quilts depicting scenes from the Horicon Marsh are displayed in our offices. The quilts typically reside in our Horicon and Fond du Lac offices, but have been known to travel among the branches.