Natural Choice Trivia
As "The Natural Choice" for your banking needs, we've started a fun weekly challenge on our website: Natural Choice Trivia! Take a walk on the wild side with a new fact about Wisconsin's wildlife! Here's today's head scratcher:
Sometimes, snowy owls spend parts of the winter in Wisconsin. This is typically due to a scarcity of their main prey. What is the main food species for snowy owls in their tundra home?
Snowshoe hares
Deer mice
Lemmings
Choose a Community Partner for your Business
Seeing your banker at the local football game, serving with them on the board for the United Way, or volunteering for Habitat for Humanity, that's the Horicon Bank difference.
We're a part of your community, investing our time and experience right back into the cities we love. With a community partner, you get local banking, local decision making and local help when you need it. But don't let us tell you what makes us different. Check out the Diedrich Jewelers' story.
We're #AlwaysLIVE!
Horicon Bank is #AlwaysLIVE with all day support - 24 hours a day, 7 days a week! Have a question about your account after hours? Need help, but the bank is closed? Not a problem! Give us a call at 888.343.3040 or 920.485.7311 any time of the day. We're here to help!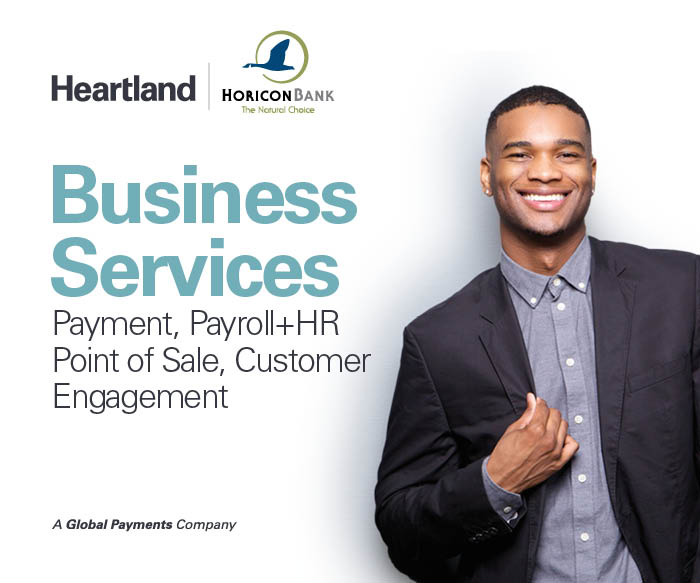 Business Services with Heartland and Horicon Bank
Manage and grow your business through software driven technology. Horicon Bank's partner, Heartland, serves more than 400,000 merchants nationwide, delivering trusted solutions in:
Payments
Payroll and Human Resources
Point of Sale
Customer Engagement
Spend less time "working" and more time doing what you love. Heartland can help.
Our Locations
Horicon Bank conveniently serves you in nineteen locations. We are committed to providing quality customer service as we support the sound and productive growth of local businesses. We strive to meet the financial needs of our customers in our bank market areas.