Natural Choice Trivia
As "The Natural Choice" for your banking needs, we've started a fun weekly challenge on our website: Natural Choice Trivia! Take a walk on the wild side with a new fact about Wisconsin's wildlife! Here's today's head scratcher:
Bluegills are a common species of fish in Wisconsin. Anglers often catch them during June as the spawn in circular beds in shallow water. How many eggs does a typical female bluegill lay each year?
Up to 60,000
Up to 30,000
Up to 10,000
Welcome, former Markesan State Bank Customers!
On October 15, Markesan State Bank and Horicon Bank migrated into one bank. Welcome to Horicon Bank former Markesan State Bank customers!
We're #AlwaysLIVE!
Horicon Bank is #AlwaysLIVE with all day support - 24 hours a day, 7 days a week! Have a question about your account after hours? Need help, but the bank is closed? Not a problem! Give us a call at 888.343.3040 or 920.485.7311 any time of the day. We're here to help!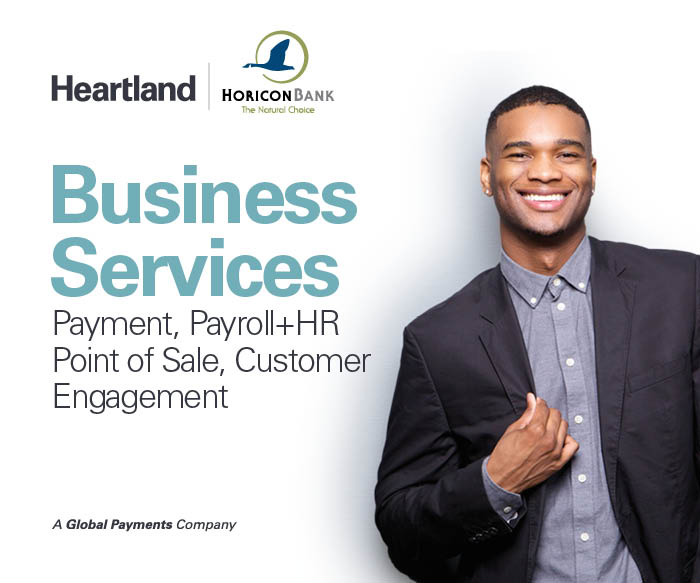 Business Services with Heartland and Horicon Bank
Manage and grow your business through software driven technology. Horicon Bank's partner, Heartland, serves more than 400,000 merchants nationwide, delivering trusted solutions in:
Payments
Payroll and Human Resources
Point of Sale
Customer Engagement
Spend less time "working" and more time doing what you love. Heartland can help.
Our Locations
Horicon Bank conveniently serves you in nineteen locations. We are committed to providing quality customer service as we support the sound and productive growth of local businesses. We strive to meet the financial needs of our customers in our bank market areas.