Our History
Horicon Bank was founded in 1896 by Daniel C. Van Brunt, the inventor of the grain drill. His manufacturing company was sold in 1911 to Deere & Company, which continues to operate the factory as John Deere Horicon Works, producing consumer products including lawn tractors.
1896
Horicon State Bank opens for business with paid in capital of $15,000 on September 7, 1896.
1915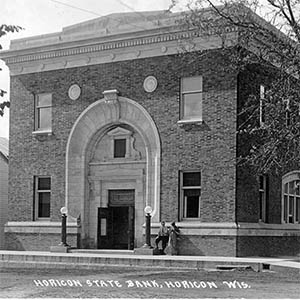 Horicon State Bank's home office building is constructed in Horicon. The building was designed by notable Milwaukee architect Hermann Buemming. In it's 100 year history, the office once housed a post office, a Masonic lodge, and offices for the local doctor, lawyer, insurance agents, as well as attorneys – all in addition to the bank. In 2018, the building was added to the National Register of Historic Places.
1929
Horicon State Bank is among one of the first banks to open after the Great Depression.
1932
One of the periods of Horicon Bank's greatest growth ironically occurred during the Great Depression. The First National Bank of Horicon, which was located on the northwest corner of Lake and Vine, opened in 1917. The harsh economic conditions forced it to sell to Horicon State Bank in 1932.
1933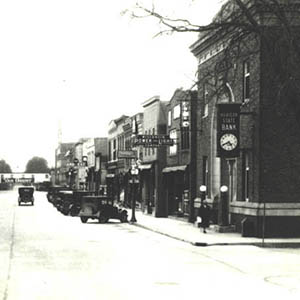 Chairman of the Bank, Russell Wilcox, issued scrip for use in the City of Horicon.
1935
During the Depression year 1935, Daniel Van Brunt's son Willard gave the generous gift of $285,000 to 90 John Deere Horicon Works' employees, thus swelling the bank's deposit base. This goodwill gesture deepened the customer loyalty to the bank and expanded the Horicon customer base.
1965
Although Charles Hawks was the Bank President, the Chairman and owner of the bank was Russell Wilcox. The Wilcox family was related to the Van Brunts, the original owners. In 1960, Robert Barney became president, but the ownership structure changed in 1965 when Barney and local businessmen Robert C. Hendrix, Fredric A. Ulrich and Frederick R. Schwertfeger acquired the interests of the Wilcox family. These gentlemen all served successive terms as President of Horicon State Bank in 1967, 1972, and 1978 respectively.
1978
Sword Financial Corporation was formed as a bank holding company to consolidate the ownership of the bank, allowing it to remain an independent community bank. The Sword Corporation and Schwertfeger family remain the principal shareholders today.
2004
Horicon State Bank modified its name to Horicon Bank retaining a local identity while reflecting a modern, more visible brand image.
2006
Employee Stock Ownership Plan is formed, allocating 25% of ownership to bank employees.
2019
Horicon Bank merges with Markesan State Bank, expanding Horicon Bank offices into the Markesan, Waupun and Randolph communities. "Both banks have actively served Dodge and Green Lake counties for decades, and this merger builds on the combined strengths of our banks," said Fred F. Schwertfeger.
2020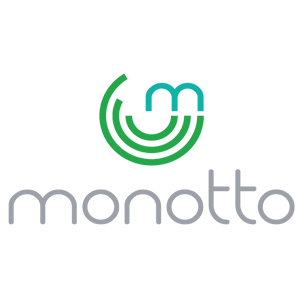 Horicon Bank acquires technology of Monotto, a financial technology from Atlanta, GA
2022
New Berlin branch opened
Founded on invention and built on community support, Horicon Bank continues to innovate the way we do banking. And our commitment to community has only grown stronger. With better banking options for our customers' lives and a strong tie to our community roots, Horicon Bank is your digital community bank!
Our Logo
Horicon Marsh is a focal point for migratory birds in Wisconsin, which is why we chose the Canada goose for our logo. It's a very strong bird with a tremendous range yet very captivating and organized in flight. The Canada goose builds lifelong relationships, and so do we.
Our Environment
Due to our proximity to one of the world's greatest wetlands, home to hundreds of bird species, Horicon Bank has been closely branded with the Horicon Marsh. Our logo displays a goose flying at sunset, and all of our lobbies feature a welcome desk area displaying plants to remind visitors of the Horicon Marsh.
Horicon Bank has taken steps internally to be more environmentally friendly and energy efficient. Our Fond du Lac and Oshkosh offices are two of the few geothermal bank buildings in the Midwest. Horicon Bank is also one of a few banks designated as "Eco-Conscious" by Sustain Link.