HAPPY TO
LEND

A HAND

Count on Horicon Bank to tailor your business loan to your business goals — no matter how large or small. From manufacturing to agriculture to retail, we can help find the lending solution that is right for your company.
A BOUNTY OF
BUSINESS LOANS
Business Lines of Credit
Access to cash to assist you with your business cashflow needs. Use Online Banking or make a phone transfer to your business checking account.
Real Estate Loans
Make building, acquiring, renovating, and refinancing easy and affordable. Typical construction loans are 6 to 12 months, followed by repayment terms from 15 to 20 years.
Custom Loans
If you need something a little more outside the box, we can customize the right loan package that meets the unique needs of your business.
Term Loans
A great source of capital to purchase equipment, inventory, or other assets that make your business efficient, competitive and successful. Typical terms are 3 to 7 years.
Agricultural Loan
Loans for crop production, livestock and equipment needs for America's oldest industry. We also assist in acquiring additional farm real estate with our ag real estate loans.
Stand-by Letter of Credit
Assurance that your business will meet contractual obligations or support open-ended accounts with your suppliers. They start as one-year obligations that can be renewed.
Government Program Loans
WHEDA Loans
USDA Loans
SBA Loans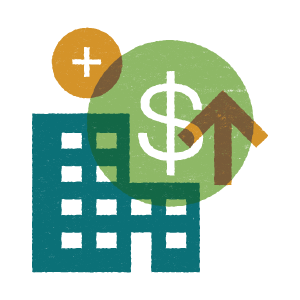 Banking Unexpected
Alternative Finance Solutions
Meet Your Business Bankers