Natural Choice Trivia
As "The Natural Choice" for your banking needs, we've started a fun weekly challenge on our website: Natural Choice Trivia! Take a walk on the wild side with a new fact about Wisconsin's wildlife! Here's today's head scratcher:
In recent years, White Pelicans have established a strong presence in eastern Wisconsin. These birds nest is groups for security and socializing. Where do they prefer to build their nests?
Trees
Prairies
Islands
Choose an HSA at Horicon Bank!
Keep your body and finances in shape with a Health Savings Account! Why choose Horicon Bank for your HSA?
Tax-deductible contributions
Funds accumulate from year to year
Access account balances, view detailed history, make transfers and save receipts with Internet Banking
HSA Debit Card
Local, knowledgable bankers available to answer your questions!
We're #AlwaysLIVE!
Horicon Bank is #AlwaysLIVE with all day support - 24 hours a day, 7 days a week! Have a question about your account after hours? Need help, but the bank is closed? Not a problem! Give us a call at 888.343.3040 or 920.485.7311 any time of the day. We're here to help!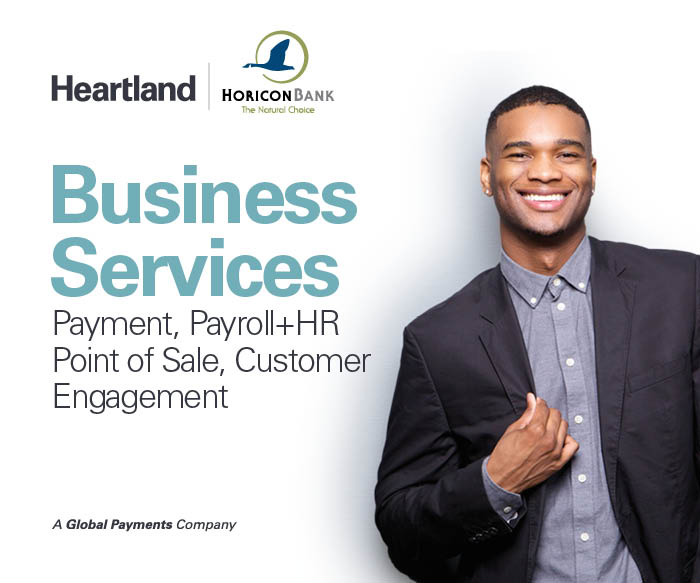 Business Services with Heartland and Horicon Bank
Manage and grow your business through software driven technology. Horicon Bank's partner, Heartland, serves more than 400,000 merchants nationwide, delivering trusted solutions in:
Payments
Payroll and Human Resources
Point of Sale
Customer Engagement
Spend less time "working" and more time doing what you love. Heartland can help.
Our Locations
Horicon Bank conveniently serves you in nineteen locations. We are committed to providing quality customer service as we support the sound and productive growth of local businesses. We strive to meet the financial needs of our customers in our bank market areas.