BECAUSE YOU'VE
EARNED IT
At Horicon Bank, we believe loyalty is worth its weight in years. Our Glider Checking Account is designed for customers 55 years old or better who want to enjoy all our loyalty club has to offer. Maintain a total deposit relationship of at least $5,000 to avoid a $15 monthly service charge.
Debit Card
Use your Horicon Bank debit card wherever Visa is accepted.
Internet Banking
Manage your finances from the comfort of your own home.
Mobile Banking
Check balances, pay bills, make mobile deposits and more.
Gliding Free Club
Join our exclusive club designed especially for customers who are 55 or better. Gliding Free members enjoy a variety of exclusive club features and great travel opportunities, including theater shows, ball games, extended tours and much more:
Periodic CD specials
Custom Checks
Safe deposit box discount
ATM rebates (up to $25 per cycle)
Free cashier's checks
Free wire transfers
Discount on Gliding Free Club trips
Exclusive club newsletters
Stop by your nearest branch or call 920-485-7334 to join the club.
More Glider Checking Account Features
Bill Pay
Combined statement
Direct deposit
eStatements
Internet Banking
Mobile Banking app
Online check images
Unlimited transactions
Visa debit card
Voice Banking
WE REWARD
LOYALTY
Your Glider Checking Account earns interest!
Glider Checking
Comparison table of Glider Checking
Interest Rate
Annual Percentage Yield*
Minimum Balance
$0 - 5,000.00
0.25%
0.25%
$0

.00

$5,000.01 - 25,000.00
0.30%
0.30%
$0

.00

$25,000.01 - 100,000.00
0.50%
0.50%
$0

.00

$100,000.01 - 250,000.00
1.05%
1.06%
$0

.00

$250,000.00+
1.50%
1.51%
$0

.00
CD Special
Comparison table of CD Special
Interest Rate
Annual Percentage Yield*
Minimum Balance
7 Month CD
5.00%
5.05%
$5,000

.00

13 Month CD
4.50%
4.51%
$5,000

.00
Travel Program Schedule
Come along with us! Linda, our Gliding Free Club Coordinator, would love for you to join her and the rest of your Gliding Free Club friends on their next outing.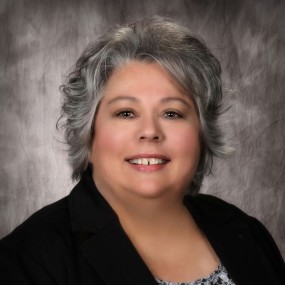 Wanna Catch a Ball Game?
Horicon Bank is a proud sponsor of the Dock Spiders. Upgrade your Glider Checking Account with Dock Spiders Checking today!
Reorder Checks
If you would like some help ordering, contact our friendly Customer Support Center at 920-485-7311 or 888-343-3040.
Meet Your Personal Bankers
Our personal bankers are standing by to help you!