Buying a property is an exciting time but who should you turn to when it comes to getting a home loan? Choosing the right mortgage provider can make a big difference in how quickly you can secure your financing, close on your new home, and pack those boxes ahead of moving day. If you're still weighing up your options, we're here to give you some advice on why a local bank may be your best choice for your next mortgage.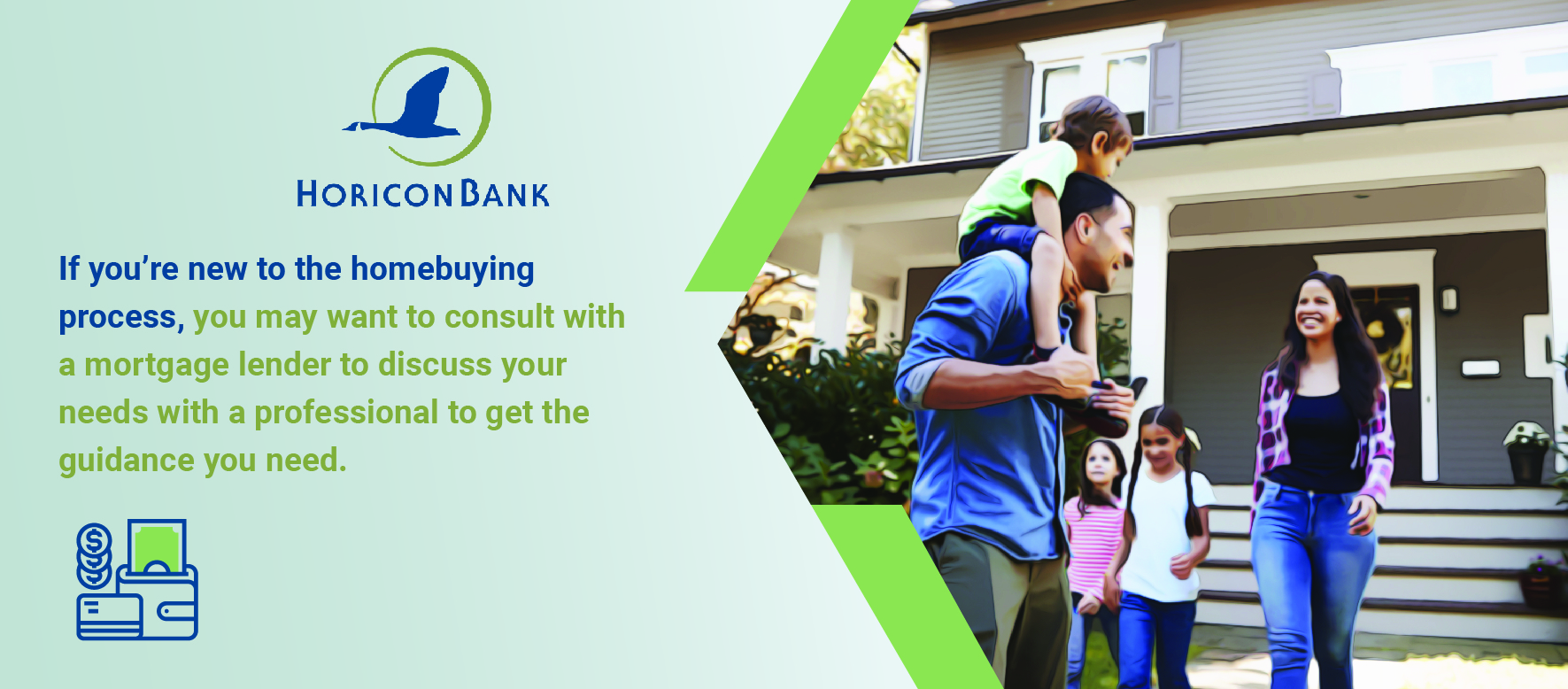 Why choose a bank for my mortgage loan?
Banks offer a wider range of financial services
If you're already working with a local community bank for your checking or savings account, it's certainly worth speaking to their in-house mortgage team. Unlike many credit unions, banks typically have a dedicated home loan division within their operations.
The mortgage team at Horicon Bank are experts in the local real estate market and, in most cases, are members of the community themselves. Their knowledge and insight can be incredibly beneficial when starting the homebuying process and can help you to make more informed decisions about your loan options.
If you need to visit the mortgage team in person, you'll be able to find them at one of several locations throughout Wisconsin. Credit unions often have fewer locations than a community bank, which can make completing mortgage paperwork or reviewing your options more difficult to do.
By working with your local community bank for your mortgage, you'll be able to consolidate all of your banking services within a single institution, with easy access to branches and expert loan providers on staff.
The application process is more hands-on
Even if you choose to apply for your mortgage online with a community bank, your application will still be processed by a local lender who can quickly review your information and make a decision on your loan approval.
Since community banks have larger mortgage teams compared to a credit union, they're able to pool their collective knowledge to give you the best advice for your financial situation. You benefit from their years of experience and the flexibility that comes with this hands-on approach to lending.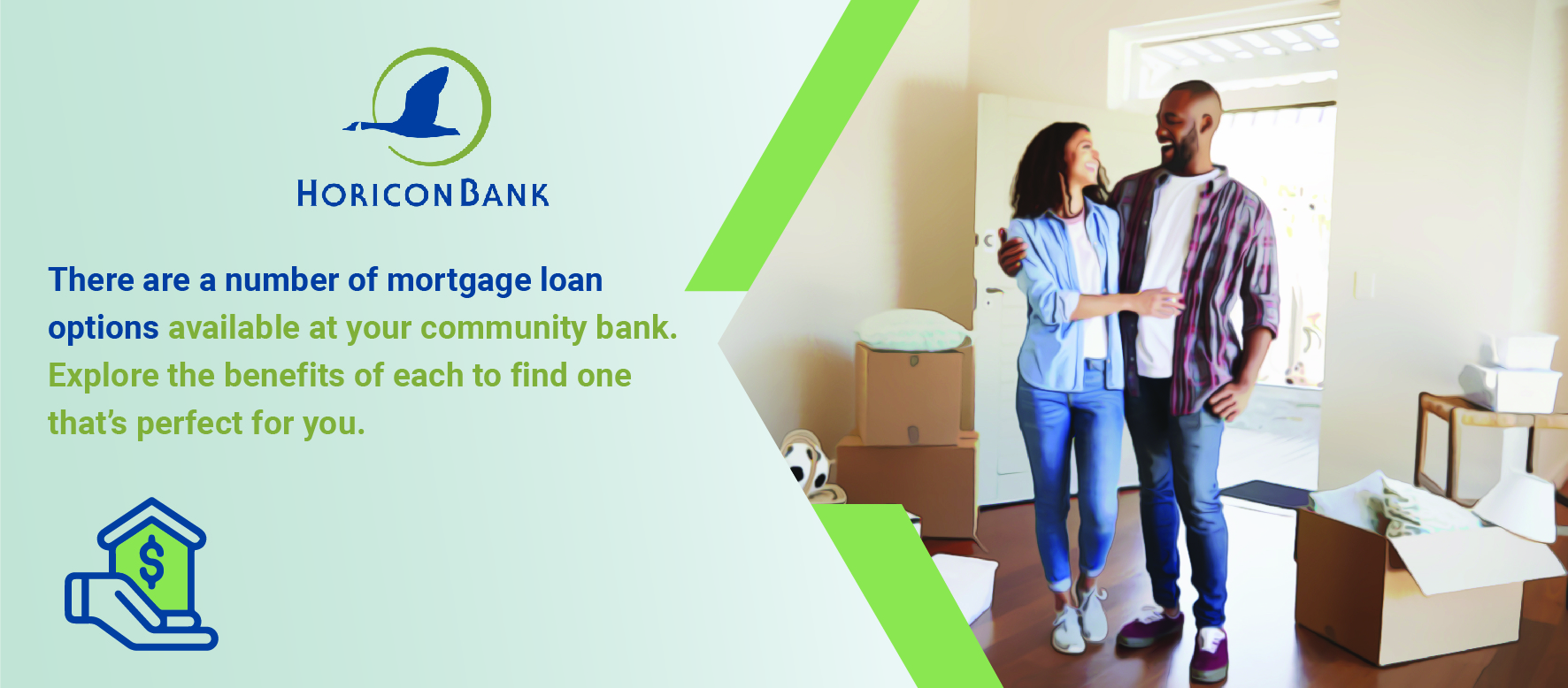 This is particularly important when thinking about the type of loan that you may be eligible for. By taking a personalized deep dive into your finances, the mortgage team can let you know if you meet the requirements for loans with better interest, a low down payment, or other assistance options. This is often not the case with a credit union.
The structure of credit unions is based on a membership model, where customers are required to meet certain criteria in order to bank with them. Some are more complicated than others.
A number of credit unions require that you are alumni of a certain school, live in a particular geographic area, have a background with military service, or even that you work in a certain industry. If you don't match up to these requirements, getting a mortgage through a credit union can be an impossible hurdle to overcome. With a community bank, you don't have to worry about any of these prerequisites before applying for a home loan.
Banks typically have better technology
In this day and age, knowing that your banking provider has top-of-the-line cybersecurity practices in place is a high priority. Since credit unions are nonprofit organizations, they generally have less money to invest into new technology. This can quickly put them behind banks in terms of services like mobile apps, online banking, and digital bill paying services.
Working with a bank that offers exceptional online and mobile solutions will give you the peace of mind that you need when it comes to your finances. Horicon Bank makes it easy for you to apply for a mortgage online and, once approved, stay on top of your loan payments, budget, and use other money management services.
Particularly if you are frequently away from home and can't make it into a local branch, being able to access your money remotely is crucial. This is where the technology gap between credit unions and community banks becomes clearer. With Horicon Bank's online banking, you're able to look at eStatements and pay bills, deposit checks digitally from anywhere in the world, and have immediate access to your funds, whenever and wherever you are.
Discuss your needs with a mortgage lender
When you're ready to move ahead with a home loan, for either a new property or refinancing an existing home, contact the mortgage team at Horicon Bank. Our lenders are here to help you make the best financial decision for your situation, whether you already have an account with us or are a new customer. Apply for a mortgage online or start a conversation with our team today.