Back in September, we decided to celebrate our 120-year anniversary with more than just a cake. We challenged our employees to complete 120 Acts of Caring – a challenge that fits well with our mission to be "Bankers who CARE."
Being a "banker who cares," means we care about our Communities, Associates, Relationships and Expectations. As a community bank, we believe in investing in people and community – not just their bank accounts.
So it seemed appropriate to celebrate the 120 years of support our community gave us by giving right back to those communities. This month, Community Banking Month, we wrap up the challenge, and it's time to see just how many Acts Of Caring we've racked up these past eight months.
Our total Acts of Caring is…drumroll please…184!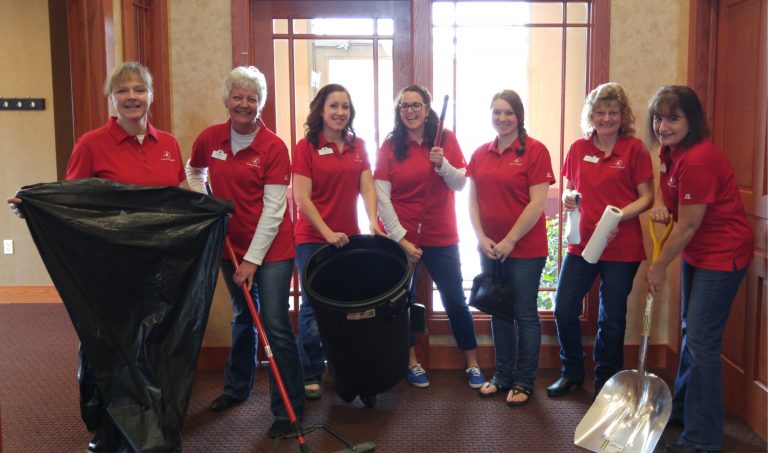 That's right! We hit the 120 Acts Of Caring mark and then blew right past it! What caring employees we have that they didn't just want to reach their goal, but exceed it! Here are a few highlights.
"Our Appleton team coordinated, purchased and delivered lunch to a Habitat for Humanity Build site – just to show the workers a little appreciation for the great work they were doing." – Maria Genke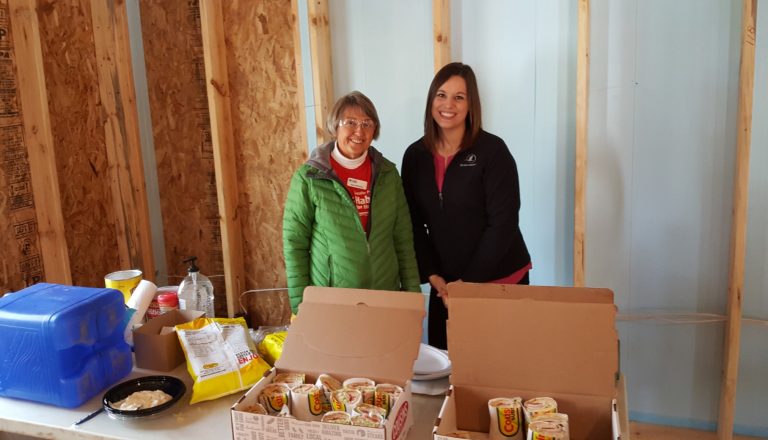 "I paid the toll fare for a car behind us on the Illinois Tollway as my family and I traveled to Tennessee for a wedding." – Robert Traylor
"While in line at a restaurant, a little boy in front of me was using his a free coupon to get his free scoop of custard. At some restaurants, they allow you to get a topping, at no additional charge, but unfortunately this topping at a charge. When the cashier asked for the amount due, I stepped up and paid for the topping for him. The little boy's sad and confused face turned into a big smile and he whispered a shy "thank you". No problem little guy. Enjoy your Oreo topping!" – Meredith Strieff
"We organized a coat collection at Horicon Bank for the local radio station's winter clothing drive for kids who don't have winter coats." – Michele Boldt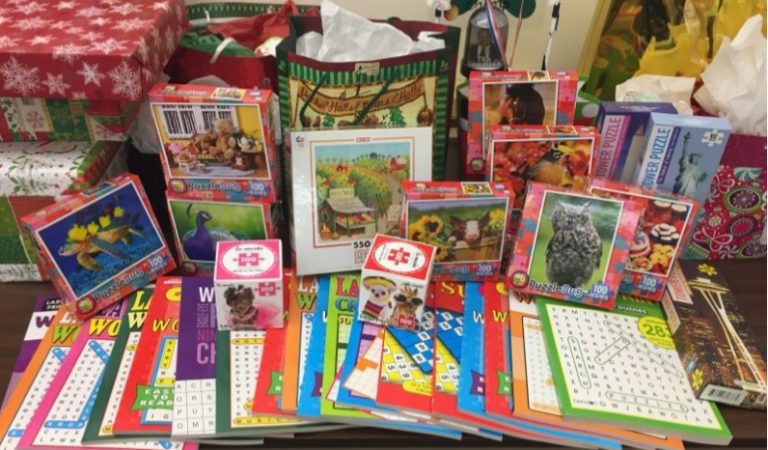 "Our Collections Department had a collection for puzzles and puzzle books to donate to the Golden Living Senior Home in Beaver Dam. We thought residents would enjoy them." – Cindy Bertsche and Hailey Westimayer
"I helped set up and serve as a course marshal for the Big Brothers Big Sisters of Fond du Lac County's 5K Splash and Dash. I also have the opportunity to serve on their Board of Directors as the Treasurer." – Steve Leaman
"My daughter and I made 50 Christmas cards to give to kids at Children's Hospital in Milwaukee along with small gifts to celebrate the holiday." – Sheila Kast
And that's just the start of a very long list of ways our employees show they care. We could go on about the United Way boards, Relay for Life fundraisers, and Kiwanis events, but we really don't need to. If you look around, you'll see your caring Horicon Banker serving the community right along with you. It's who we are, and it's the mission we are committed to accomplishing.
Happy Community Banking Month!