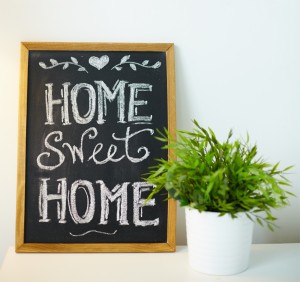 If you're ready to take the leap from renter to homeowner, one of the most complicated parts of the process can be securing a home loan. Here are some ways to improve the financing you'll get and other helpful tips for buying your home.
1. Check your credit report
You can receive free annual credit reports from the three major credit bureaus — Experian, TransUnion and Equifax — at annualcreditreport.com. These reports will let you see where you stand with your debts and any credit inquiries you've had. Check for errors or fraudulent credit accounts, which could be hurting your credit score. One timely reason to look at your reports carefully: Based on credit fraud analysis, a NerdWallet study concludes that the adoption of EMV chip cards (new chip software in debit and credit cards) will lead to a surge of online shopping fraud.
2. Raise your credit score
Although your credit report gives you an overview of your credit history, lenders use your actual credit score to help determine the mortgage rate you get. The higher your score is, the better your rate will likely be, and the lower your monthly interest payment. You can get your score at one of the three credit bureaus' websites for a small fee.
If you don't have good or excellent credit, you can begin boosting your score a few months to a year before you buy a home. One way is to avoid applying for any new credit cards or loans until after you have the mortgage. When you apply for any sort of credit, the lender reviews your score in what's called an inquiry; each inquiry can knock down your credit score a few points. You can also improve your credit score by taking care to pay your monthly credit card and other bills on time and in full.
3. Know your price range
Check real estate listings online to see what homes are selling for near you, and investigate current mortgage rates. You can then make some estimates about what your mortgage payment might look like using an online calculator, which financial institutions like Horicon Bank provide. A good rule of thumb is to spend no more than 28% of your pre-tax income each month on total housing costs, defined as loan principal and interest payment, property taxes, home owner's insurance and PMI, and condo association dues, if applicable.
4. Save for the down payment
This will likely be the steepest cost you'll face when buying a home. As hard as it can be, putting down 20% of the home's value can save you from paying hundreds of dollars each month on private mortgage insurance, or PMI. This coverage protects the lender if you default on the loan. A year or more before buying, consider adopting savings strategies such as limiting your restaurant outings each week and planning more local trips or "staycations" instead of far-flung vacations.
5. Anticipate other costs
Although the down payment tends to be a buyer's biggest expense, you'll likely pay between $1100 and $1700 in closing costs. This can include the price of a home inspection, appraisal, loan application, attorney services, and more. You may also need to deposit two months' worth of property taxes and insurances to start your escrow account.
Keeping these steps in mind as you buy your first home will help ease the process and improve your chances of getting the best possible home loan.
Spencer Tierney, NerdWallet
© Copyright 2015 NerdWallet, Inc. All Rights Reserved