Saving isn't always easy. But it is important.
To address the need to understand how to save, the American Bankers Association, or ABA, started an educational program – and they started young.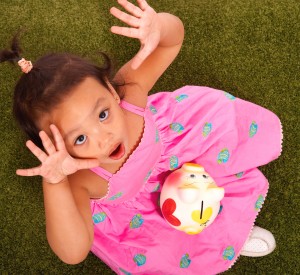 Since its inception in 1997, Teach Children to Save Day has reached 7.2 million young people. More than 210,000 bankers have volunteered their time over the years to participate. The ABA says that through Teach Children to Save Day they "can motivate students and instill positive habits at a young age, creating a community of lifelong savers."
Want to teach your kids how to save? Here are 6 ways to raise money-smart kids:
1. Set an Example. Be a responsible money manager by paying bills on time, being a conscientious spender and an active saver. Children tend to imitate their parents' personal finance habits – and you want your kids to have good ones.
2. Talk openly about money with your kids. Communicate your values and experiences with money. Encourage them to ask you questions, and be prepared to answer them – even the tough ones.
3. Explain the difference between needs and wants, the value of saving and budgeting and the consequences of not doing so.
4. Open a savings account for your children and take them with you to make deposits, so they can learn how to be hands-on in their money management.
5. Let friends and family know about your child's savings goal. They'll be more likely to give cash for special occasions, which means more trips to the bank.
6. Engage your community. Many schools, banks and community organizations share your commitment to creating a money-savvy generation. Engage a coalition of support to provide youth with the education they need to succeed.
At Horicon Bank, this week is a busy one. We're visiting a 3rd grade class in West Bend to talk about important saving tips. We're helping to staff the Reality Fair in Horicon that teaches high school students how to budget. We're reading to students in Beaver Dam and Green Lake and Ripon.
Horicon Bank is committed to helping kids learn the importance of saving throughout their lifetime. In a week that recognizes teaching children how to save, take time to help your kids get a head start on saving too.