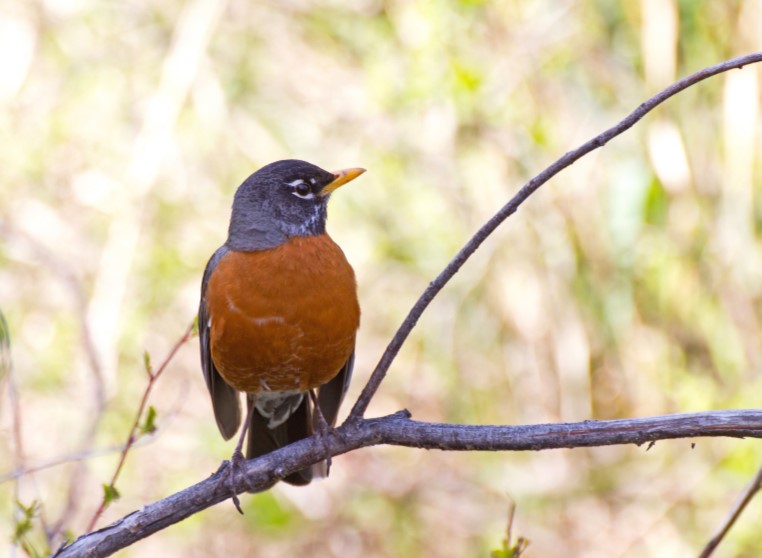 April is famous for its showers. Each spring these showers help awaken the land, sprout crops and wildflowers, and fill rivers, marshes, and lakes for migrating waterfowl and spawning fish.
Spring is a spectator sport for many people who enjoy watching for signs and events in nature. This study of progression of the seasons and natural phenomena is called phenology.
Many of us look forward to the arrival of robins as a herald of spring. But robins are just one part of the greater spring phenology. Whether you enjoy bird migration, wildflowers, or gardening, there is fun and enjoyment in anticipating and observing spring unfold.
This year, April showers have taken on some new dimensions. No school, layoffs, and myriad closures have turned a lot of things upside down for many. Horicon Bank understands this has been an especially rainy season for its customers and is here to help.
As you know, Horicon Bank has had to adapt our personal and business routines to keep everyone safe and healthy. However, our commitment to service will never change. Horicon Bank is here to serve all of our communities and customers banking and financial needs. We encourage customers to reach out with any questions or needs for assistance during this challenging time.
For assistance, please call, email, or visit our drive-thru with your questions. Our entire team of tellers, personal and business bankers, support staff, and leadership, are ready to help each Horicon Bank community and customer. Whether your needs are focused on weathering the storm or planning for the future, we're here to help and provide a little hope for sunnier days ahead.
Horicon Bank is the Natural Choice to help with home equity lines of credit, savings accounts, CD's, home and business loans and a host of other services available to help you achieve your personal and business and financial goals. Horicon Bank is available to serve you anywhere on the map and online.
May all of our customers enjoy good health and sunnier days ahead! We look forward to visiting with you soon!