Let's face it, weddings can be expensive. Weddings are typically a huge financial burden for many newlyweds just starting their new lives together. The good news is, it doesn't have to be that way! Start out with smart planning and a little creativity and you can easily have an unforgettable wedding – without breaking the bank.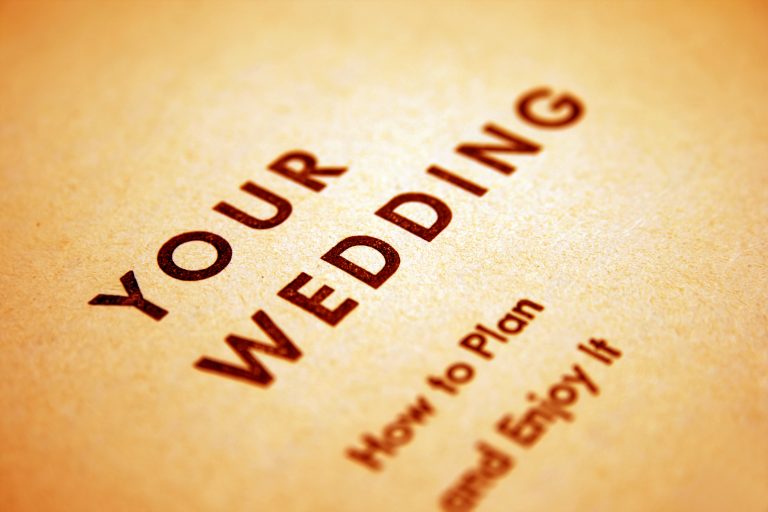 Build A Wedding Budget
First things first, who is funding this celebration? For some, parents may help chip in, otherwise it could be just the two of you. Once you have an estimate, create a spreadsheet to budget your expenses or write down all of your numbers and notes. You will need these notes throughout the process.
Start Saving
As soon as you can, start saving your pennies, nickels, dimes, and quarters! Set up an automatic transfer from your checking so a portion of your paycheck can be deposited right into your wedding savings fund. Check out what your bank has to offer for automatic savings programs – like Migrate Savings – that helps you put away small portions without even knowing it!
Talk about your plans to save for the wedding and commit to a strategy. Make sure you are on the same page as your fiancé so that saving is a team effort. Do you plan to start a joint account for saving and wedding expenses? Is that something you want to continue to use into your marriage? Good savings habits start early, so develop a savings routine together that will take you through the wedding and into the future of your marriage.
Review And Reflect Upon Expenses
Choose any wedding day "must haves" that matter most to you and your fiancé and review those items in your budget. If you have a vision in mind, you may need to adjust a few details to make that vision happen. For example, the reception and venue of your wedding are larger expenses. You could keep the location, but shorten your guest list. Or you can keep the full guest list and venue but select a different day of the week for your wedding, such as on a Friday instead of a Saturday, to help save a little money.
There are so many different ways you can save big on your wedding day. Keep in mind what matters to you and your fiancé. By reducing or eliminating less important expenses, you can move closer to a debt free wedding.