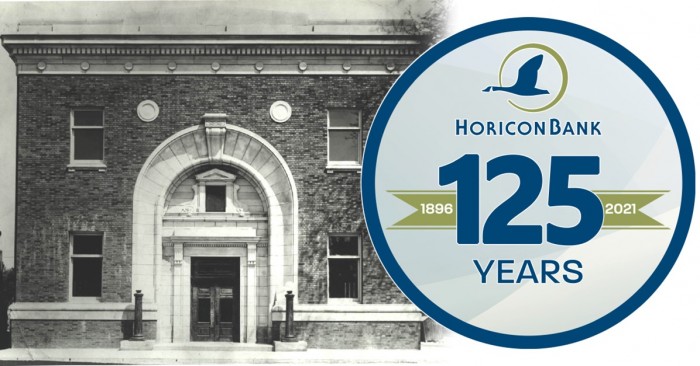 Horicon Bank – Celebrating 125 years of Community Banking in Horicon
You're invited to Horicon Bank's 125th Anniversary community picnic Tuesday, September 7th, 3:00pm – 7:00pm at Discher Park in Horicon. We are hosting a celebration to thank our customers and Horicon community - where it all began 125 years ago!
Stop by the park for pulled pork, chicken sandwiches, hot dogs, watermelon, corn on the cob and more! We'll also have caramel apples, popcorn and ice cream cones.
Don't miss the chance to ride the carousel, take old-fashioned pictures in the photo booth, try your hand at carnival games and enjoy live music by Copper Box!
For 125 years, Horicon Bank has built a foundation of beneficial relationships with our customers. In the same way animals and plants thrive together in the internationally famous Horicon Marsh, we are linked to the growth and prosperity of the families and businesses in our communities. Horicon Bank truly is "the Natural Choice."
"'We enjoy working together to make lives better and more secure.' That is Our Vision, which has led us to continuously improve our working process to better serve you, our customer," said Bank President Fred F. Schwertfeger.
Join us as we celebrate 125 years of community banking in Horicon – the center of our bank administration for our 20 offices across the state of Wisconsin. Horicon Bank has been a community bank in central Wisconsin since 1896 and has grown to over one billion in assets. Everyone is welcome to come to this free, community event!