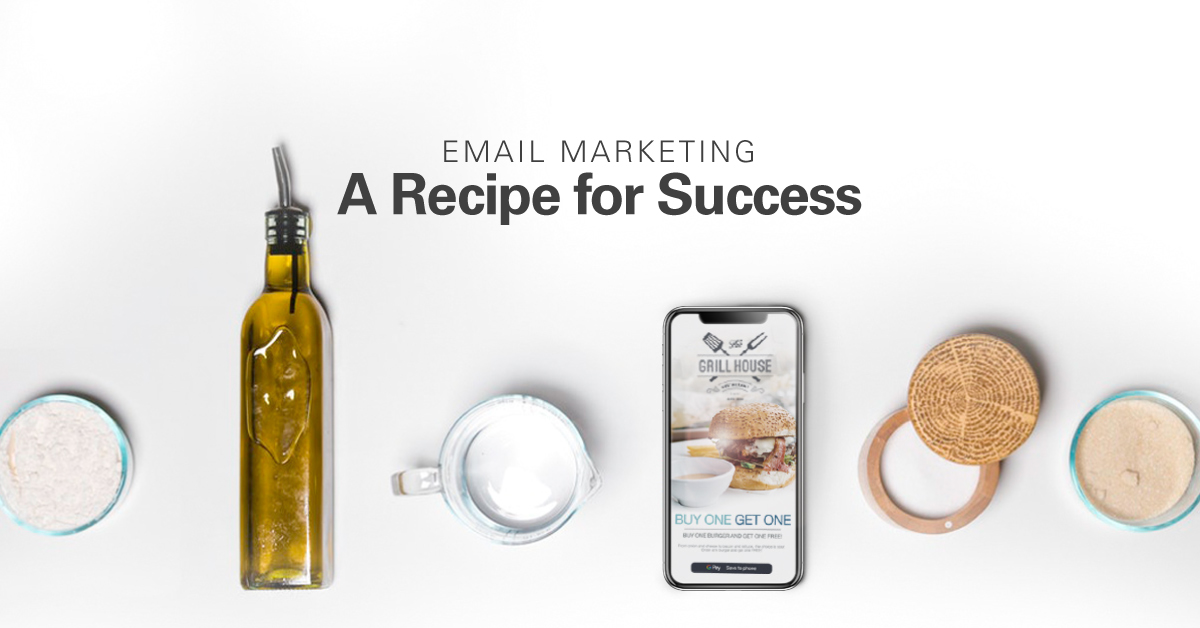 It takes more than great products and service to get customers into your business. It also requires some form of marketing.
Email marketing is the most effective way to incentivize your best customers to spend more money with you, win back consumers who haven't been to your business in a while, and attract people that have never visited. Email outperforms the same message sent via a social media channel. Research reveals that 72 percent of people would rather receive brand content through email, while just 17 percent look to social media platforms.
Here's some tips on how to effectively leverage email marketing for your business.
Collect email addresses
To connect with potential customers, you'll first need to collect their email information. Embed an email signup form on your website. You can incentivize people to opt-in by offering a discount or contest, such as a free gift card or service. Also print your email signup URL on all receipts.
Make your words count
Sending irrelevant or unwelcome emails to the wrong people at the wrong time is a sure way to squander marketing opportunities. Below are the best times to send emails to your customers.
Send a welcome email to customers who submit their email address and include a reward, such as promo codes and coupons. These emails are opened by customers 90 percent of the time.
Sending emails to customers during points of the purchasing process generates eight times more opens and clicks than any other type of email, and up to six times more in revenue. Why? Because they're anticipated. The average open rate for an order confirmation email is 70–90 percent, so it's a terrific opportunity to invite customers to add more items to their box before it ships. When an order is in route, and customers are excited about receiving it, send a confirmation email encouraging them to earn future discounts with referrals.
On average, 70-80 percent of shoppers abandon carts before checkout, costing businesses an estimated $18 billion in lost revenue annually. You can potentially win some of those customers back with an email reminding them they were just moments away from a completed order, and the product benefits they gain by following through.
Send promotional emails to lure customers to holiday and seasonal deals, product and services promotions, and limited time offers.
Send winback emails to lure lapsed customers back. For instance, sales data may tell you that an active customer purchases from you every 45 days. But now that customer has gone 44 days without making a purchase. Send the customer an email reminding them of available products that complement previous purchases.
Emails should also always point people to your website and information about your location, operating hours, how to order online, gift cards and loyalty program. In addition, don't forget to create a subject line that compels people to open your emails, otherwise it will be dead in the water.
Timing is Everything
Remember the goal of email marketing is not to send as many emails to as many people as possible – but to send the right message, to the right person, and at the right time. Develop a predictable email cadence without being spammy. Today, 87 percent of customers prefer to receive email marketing messages at least monthly – and 63 percent want them weekly. The time and day you send email marketing matters, too. Research finds that late mornings on Tuesdays and Thursdays are the best time to send emails. The worst day and time are Sunday afternoon.
Pay attention to email marketing analytics to see which emails work best and when you're getting the most opens and clicks, then use this information to tweak your approach.
About Heartland
Heartland provides customers with software-driven technology to manage and grow their business. Heartland serves more than 400,000 merchants nationwide, delivering trusted solutions for payment, payroll and human resources, point of sale, customer engagement (including email marketing) and lending. The company is a leading industry advocate of transparency, merchant rights and security. Heartland is a Global Payments Company (NYSE: GPN). Learn more at heartland.us.