Horicon Bank and West Bend COLUMNS are teaming up to help high school students achieve their goals – and it's not just a walk in the park.
"Since 1926, West Bend COLUMNS has been funding scholarships for local high school graduates," explained Rose Petitte, COLUMNS President and Horicon Bank VP. "And in 2013, COLUMNS added the 'Not Just A Walk In The Park' 5K to their fundraising efforts."
In 2017, COLUMNS awarded over $376,000 in scholarships to local students and Petitte says a large part of those funds are raised through the "Not Just A Walk In The Park" 5K.
"Last year, the 5K Run/Walk enabled COLUMNS to award $32,100 in scholarships this spring," said Petitte. "And we wouldn't be able to do that without the support we receive from the community."
More than 300 runners and walkers registered for the 2016 5K through Riverside Park. This year's race on August 3 will take the same route through the park, but Petitte says they hope to attract more participants.
"This year, Horicon Bank took over management of the race, and it's been a learning curve for our planning team," said Petitte. "Fortunately, we have the support of COLUMNS members and are taking over a very well-organized race from years past. We're just hoping we can continue their success and increase our community involvement even more."
As organizations invested in their community, both COLUMNS and Horicon Bank recognize the importance of their large partner donors that make the race possible.
"We'd like to specially thank West Bend Mutual, Pick Heaters, Horicon Bank, First Weber Foundation, Tom and Linda Juech, Carl and Marlene Wegner and the Westbury Bank Charitable Foundation for their contributions to this year's race," said Petitte.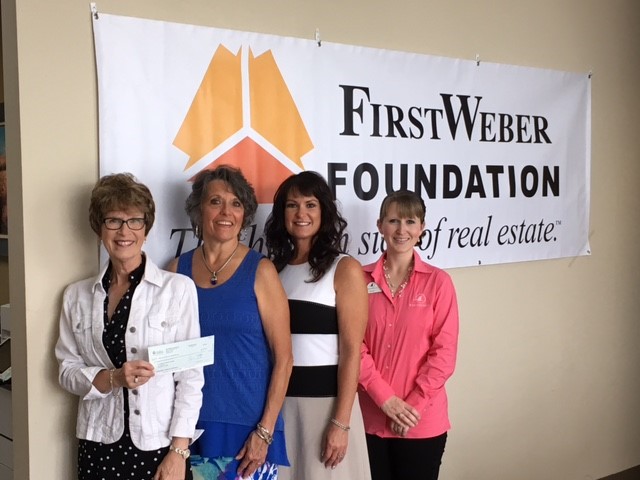 To sign up for the WB COLUMNS "Not Just A Walk In The Park," visit their website at www.wbcolumns.org or stop in Horicon Bank's West Bend office at 1535 West Paradise Drive.