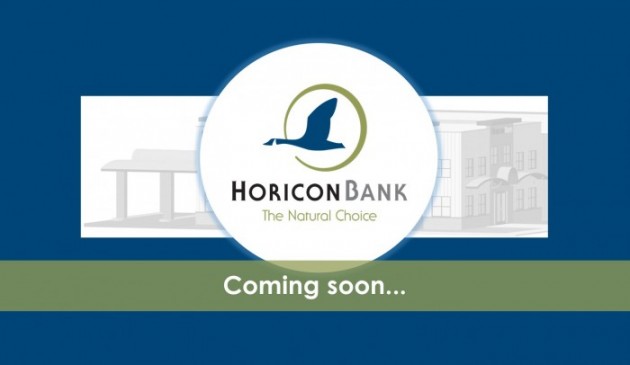 HSA Commercial Real Estate and Horicon Bank today jointly announce that the bank is looking to expand its footprint with a new branch at The Mayfair Collection in Wauwatosa, Wis. Horicon Bank plans to construct a two-story flagship branch building that would house retail banking operations, business lending offices, as well as conference and private offices for the firm's executives. The new bank location, which would offer drive-thru services, would be situated on an undeveloped parcel just south of the former Osgood's restaurant building. The existing Osgood's building will be renovated to create two new retail storefronts, one of which has been leased to Sleep Number.
Scheduled to open in early 2022 pending regulatory approval, the new branch office at The Mayfair Collection is part of a broader strategic initiative by Horicon Bank to increase its presence in the Milwaukee market. That expansion effort is expected to include a new branch this summer at the corner of Cleveland and Moorland in New Berlin, pending acquisition and regulatory approval. While The Mayfair Collection location would serve as a focal point of the Milwaukee market for Horicon Bank, its home office will remain in Horicon, in the same classical building that the firm has occupied since 1915.
Horicon Bank President, Fred F. Schwertfeger said the bank looks forward to bringing a community banking option to Milwaukee. "We have been looking for an opportunity to be The Natural Choice in community banking to Milwaukee, and The Mayfair Collection is a superb site to fly our goose."
"Horicon Bank is a company that is rich in history and tradition in Wisconsin," said Brenton Schrader, vice president of leasing and marketing at HSA Commercial Real Estate. "Their values and dedication to relationship-building in customer service are a real inspiration to us as entrepreneurs and stakeholders in the community, and we look forward to having them as part of The Mayfair Collection."
For almost 125 years, Horicon Bank has built a foundation of beneficial relationships with their customers. With twenty locations in total, Horicon Bank has grown steadily in recent years with new locations in Fond du Lac, Oshkosh, and Waupun. Its closest location to the Milwaukee area is West Bend, and it also has a Trust Administration office in Pewaukee.
Developed by HSA Commercial Real Estate, the 69-acre mixed-use Mayfair Collection project at U.S. Highway 45 and Burleigh Street includes more than 400,000 square feet of retail anchored by Whole Foods Market and Nordstrom Rack, numerous local restaurants, coworking and corporate office space, a 146-room Hilton Homewood Suites, and Synergy, a community of 269 luxury apartments. Additional apartments, senior housing units and corporate office buildings are planned for future phases of the high-density, walkable development.
About HSA Commercial Real Estate
Founded in 1981, Chicago-based HSA Commercial Real Estate is a diversified, full-service real estate firm specializing in office, industrial, retail and health care real estate leasing, management, marketing, development and financing on a national basis. Along with developing and acquiring more than 100 million square feet of commercial real estate across the United States, with a total consideration in excess of $6 billion, HSA Commercial Real Estate has represented owners and tenants in more than 10,000 transactions in 43 states; manages a property portfolio in excess of 14 million square feet in locations across the nation; and owns more than 13 million square feet of commercial property throughout the country.