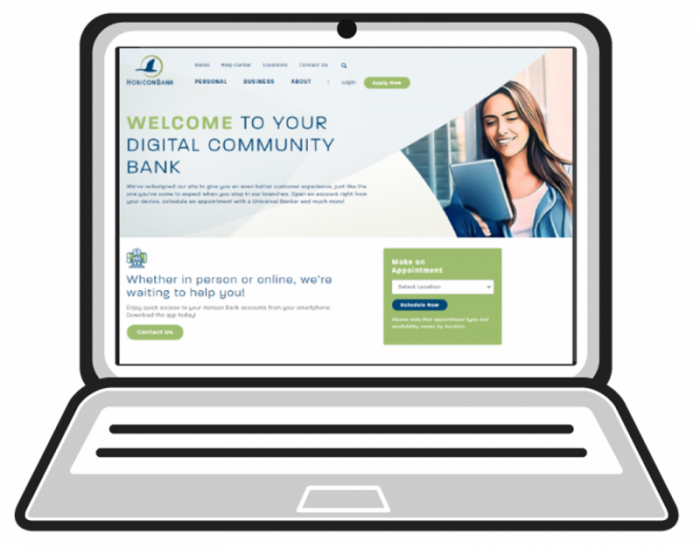 HoriconBank.com is about to look a little different...in fact you might not even recognize it! We're redesigning our site to give you an even better customer experience, just like the one you've come to expect when you stop in our branches.
The new HoriconBank.com will feature a fresh new look and feel with added functionality and simpler navigation. In just a few weeks, you'll be able to:
schedule an appointment with your banker
open an account
easily find new products
and much more
Right from our website! The new site design will be live in a few weeks. Stay tuned for more updates as we launch this exciting journey with you!