Heavy on love but light on cash this Valentine's Day? Instead of buying the cliché (and expensive) chocolates and roses this holiday, try something a little more creative…and a little less expensive. After all, money can't buy love.
Take a dance class.
Learn a new moves on the dance floor this year! Look for classes that offer a one-time session specifically for Valentine's Day. Can't find a class? Show off your moves wherever a local band might be playing a live show.
Go for a skate.
Bundle up and take a spin around the ice-skating rink, or throw it back a few years and strap on a pair of roller skates at the local roller-rink.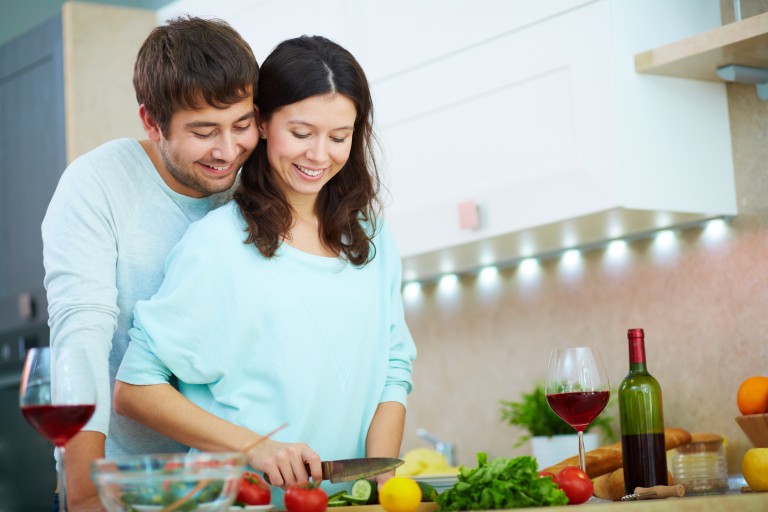 Check out a cooking class.
Get creative in the kitchen and whip up something new!
Dine in. On local favorites.
Visit a local farmer's market (It's true! They still exist in the winter!), pick out a few fresh favorites and spend the night cooking up a delicious dish.
Visit your local winery.
Tap into your inner sommelier with a wine tasting! The experience gives you a pretty inexpensive chance to try a few new flavors. Compare notes with your Valentine and choose your favorite!
Go hiking or snow shoeing.
Feeling outdoorsy this Valentine's Day? Explore a new trail at your local park or hike the marsh at the Horicon Marsh Education and Visitor Center.
Spend the day at a museum.
Explore local art, history and more. Two local favorites, the THELMA Sadoff Center for the Arts in Fond du Lac and the Museum of Wisconsin Art in West Bend charge very little, if anything, for admission.
Host a game night.
Looking for a double date idea? Bust out the Settlers of Catan and start trading!
Scour the local flea market.
Spend the day looking for hidden treasures at the flea market or thrift store. Make a game out of searching for something special for your special someone!
Watch an old movie at home.
Pick an old favorite and enjoy the story all over again. But don't forget the popcorn, candy and soda to make it feel like a real movie theater!