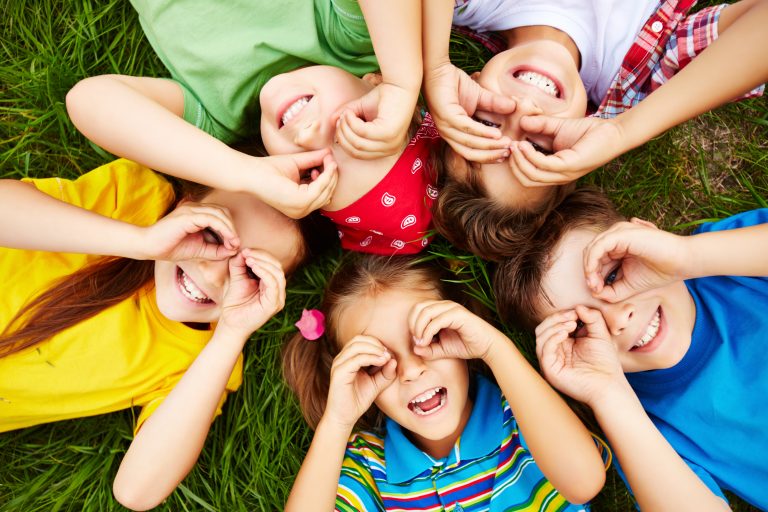 So picture this- Little Johnny, a happy little 4-year-old boy is spending his days building cardboard rocket ships, annoying his big sister, making mud pies in the backyard and racking up thousands of dollars in credit card debt.
Wait…what?
You read that right- these days children are increasingly becoming targets of identity theft – leaving them with oodles of debt before they can even legally drive a car! Why, you ask? Because it's EASY.
I don't know about you, but I certainly don't know many kids who are in the habit of checking their credit report, or many parents who think about the importance of doing it for them. Children have no credit history, which likely makes them a clean slate, and very appealing to identity thieves. A study on child identity theft from Carnegie Mellon University CyLab looked at the credit history of some 40,000 children, and found that roughly 10 percent of the children were victims of identity theft- and had no idea.
Scary, right parents? So what can you do to make sure no one is financing a yacht on little Johnny's dime?
The answer: A lot. In the great state of Wisconsin, and 22 other states, parents and guardians are allowed to freeze their child's credit to preempt identity thieves. State law determines what exactly a parent can do, however placing a freeze on your child's credit can help protect them from identity theft by prohibiting new lines of credit, such as a loan or credit card, from being approved without consent.
Be mindful of credit monitoring, as there are many reputable companies out there selling credit monitoring services- which are great- after a problem has already occurred. In these cases, the most you can hope for is that the service will alert you if a new account has been opened using your child's Social Security number- but it will not prevent it from happening like a credit freeze.
Great- let's do this! How do I go about getting a credit freeze placed for my child? It's going to take some time and some work on your part, but it's worth it. Trust me on this one.
You're going to need a few things to get you started:
- Signed letter for each agency requesting security freeze to be placed on your child's SSN.
- Proof of identity and residence to include copies of ALL of the following:
Your Social Security card or certified copy of your birth certificate
The minor's Social Security Card
A certified copy of the minor's birth certificate
Your government issued photo ID (driver's license, passport, state or military issued ID card)
A recent utility bill, bank statement or insurance bill that reflects your current address
A court order or written notarized statement that the minor is under guardianship or Power of Attorney (if applicable)
In Wisconsin, you will also need to enclose a $10.00 check or money order made payable directly to the credit reporting agency (unless the child has been a victim of identity theft already- then enclose a copy of the police report and the freeze can be placed for free)
Remember to keep copies of what you send to each reporting agency and create a file in a safe location, such as a fire-proof safe or Safe Deposit Box at your local bank, to which you can add the PIN number you will receive from each credit reporting agency. Keeping in mind, this PIN will be the only way to remove the freeze when it comes time for Little Johnny to buy his first super-charged Shelby GT 500…or his SmartCar, either way.
I get it- it sounds like a lot of work and, somewhat of an investment – especially if you have more than one child, but do you really want to be on the other side of that phone call when little Johnny finds out that instead of walking out of the dealership with his new ride, he's walking out with a 580 credit score and $25,000 in the hole? Na, I didn't think so either.