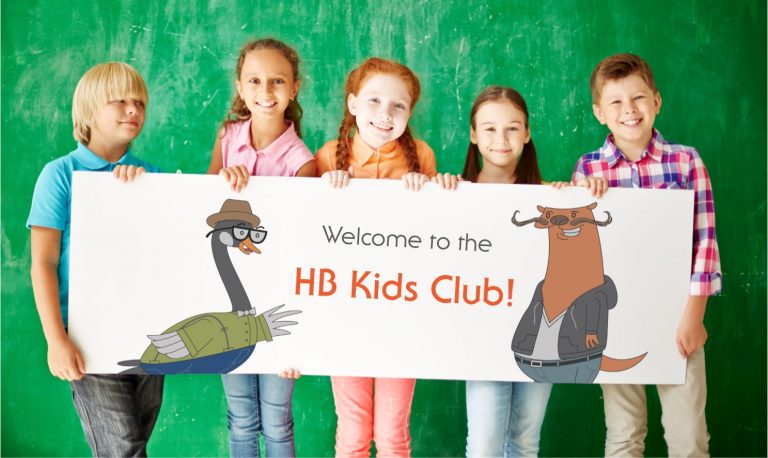 How many of you wish you had started saving money sooner than you did?
Why not help your loved ones get on the right financial track at an early age and sign them up for our HB Kids Club! Whether you have kids, grandkids, nieces or nephews this new club is sure to help inspire and assist them in reaching their savings goals. And when they finally have enough money saved to buy that item they've had their eye on, you will be the hero!
Kids, if you already have a savings account and are between 0-17 you will automatically become a part of our savings club and will begin enjoying all of the benefits immediately. Don't have a savings account yet? No problem… it's easy to set up an account, and it has no minimum balance requirements until you turn 18 so you can get started right away.
Members of the HB Kids Club receive invitations to special Club Events throughout the year; a special Savings Tracker book for tracking deposits and periodic prizes when deposits are made; a birthday surprise redeemable at any of our branches, and access to a quarterly newsletter full of fun activities and financial tips.
Just like riding a bike, learning to save money takes some practice. But with fun, educational tools from Horicon Bank and support from your family, you can learn a few simple ways to build your savings. Setting reasonable goals, tracking your efforts, and planning ahead are great ways to get started.
Whether you're saving for a brand new game, a car or even your college education, Horicon Bank wants to help you along the way and celebrate with you when you reach your goal. Stop in at any of our offices and tell us what you're saving for today!