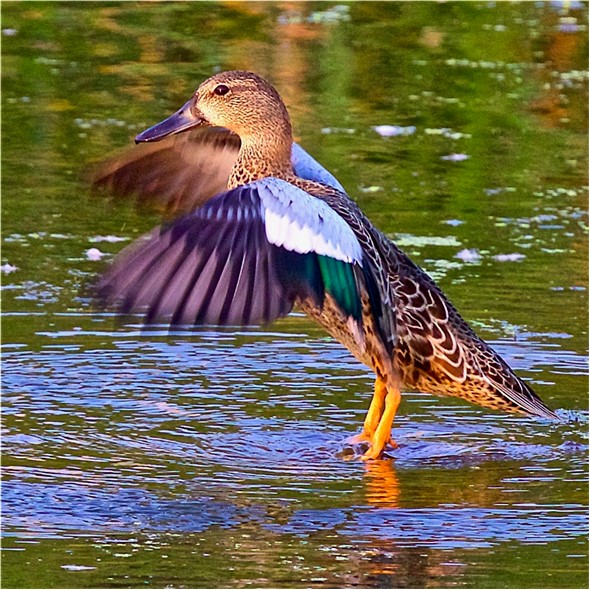 It has been a great summer for sun and fun outside! As we enjoy the late stages of the season, it is exciting to see the abundance of birds gathering in fields, forests, and our backyards! Following a productive nesting season, there are more birds now than at any time of year.
Soon, this birdy bounty will begin to disperse across North and South America. This great migration will send many species south to places as close as Illinois and as far as the Pampas of Argentina! At the same time, a new wave of visitors will flow here from the North, such as snowy owls. Indeed, our birds connect us to most places in North and South America!
In today's changing world, Horicon Bank understands connections are important. Whether on the go around home, or following our birds to faraway places, it's easy to stay connected with Horicon Bank's mobile banking options.
Mobile Banking gives you quick and easy access to your accounts from your mobile device. It's like having your own personal Horicon Bank anywhere you go! When you add Horicon Bank's mobile app you can:
View balances and account history
See recent transactions
Deposit checks with a picture via Mobile Deposit
Set up alerts so you get notified of purchases, withdrawals
Pay a friend (just by knowing their phone number or email)
Pay another Horicon Bank customer
Transfer funds between accounts or schedule regular transfers
Make a loan payment
Pay all your bills in one central location
Instantly lock your debit card if it is lost or stolen
Horicon Bank is the Natural Choice to help you stay connected on the go, even if you are on a wild bird adventure anywhere in the world! You can also use your mobile app to learn more about our many other banking options such as business banking services, home equity lines of credit, savings accounts, CD's, home loans and many other services available to help you achieve your personal, business, and financial goals. Horicon Bank is available to serve you anywhere on the map and online. Let's get connected today!
Horicon Bank NMLS #434805