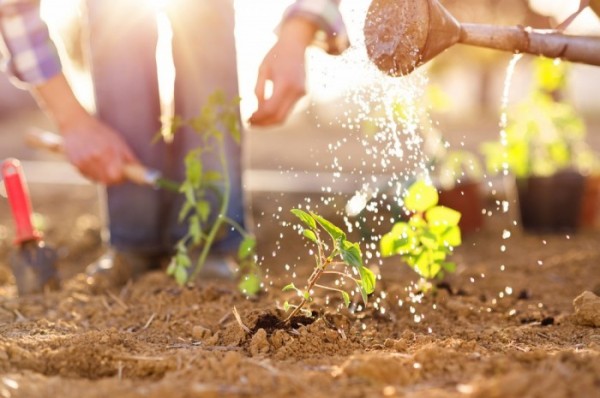 Horicon Bank helps people of all ages fulfill their dreams of home ownership. With great rates and a personal touch, Horicon Bank is the Natural Choice for home buyers in Wisconsin.
With summer in full swing, many homeowners are spending more time outside enjoying their yards. Gardens are a traditional yard feature. But, today's gardens are more than a small plot or raised bed. To increase home value and your enjoyment, look for ways to infuse your entire yard with garden elements.
For starters, window boxes or containers with herbs and flowers are great for homes without yard space. If you have some space to work with, shake things up by adding herbs or asparagus to a flower bed. A clump of rhubarb or blueberry bushes can make great foundation plantings. Taller shrubs with taste include elderberries, hazelnuts, and serviceberries. Or, dwarf varieties of sweet cherry, apple, or pear are easy to grow, productive, and make great climbing trees (hint: pear sauce is delicious).
From spring blossoms, to summer berries, and fall fruits or nuts, your yard can produce a harvest throughout the year. As an added bonus, you may also notice a few more wild visitors to your neighborhood as birds, butterflies, and other wildlife share in the bounty.
Don't limit your gardening fun to one corner of your yard, look for ways to make your whole yard a garden – or yarden! You'll increase your property value and enjoy tasty dividends for many years to come!