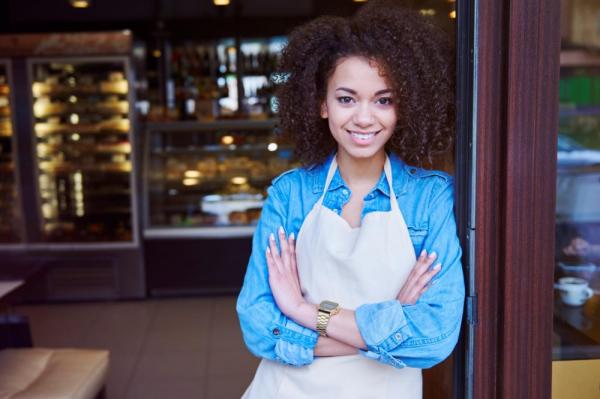 Goodbye holidays. Hello promises we make every year and then forget about. But 2019 can be different. 2019 can be the year of making your business a lean, mean, financially efficient machine. Here's a few resolutions to help get you there:
Start at the bank and make sure your account is in check.
Sit down with your personal banker and confirm all business signers and account information. Take a look at your business' internet banking and confirm everyone has the access they need to do their jobs.
Make sure you're in the right account.
Still in the same account you opened for your business 15 years ago? Is your business in the same place it was 15 years ago? Then maybe there is a better account to fit your needs. Has your business grown substantially? Are you experiencing avoidable fees? Take time to analyze your account needs with your personal banker to ensure you're in the right account for your business.
Define your short term and long term savings goals.
Are you ready for unexpected emergencies? Could you be taking advantage of an interest bearing account that you don't know about? If you have goals in mind but you aren't sure how to get there, your personal banker may have suggestions that could work for you. Exploring whether you could take advantage of an interest bearing account, like a Business Savings or Money Market, could be well worth your time. A quick account analysis could yield several options that would help your money work harder for you.
Plan to expand.
If expansion is in your 2019 business plan, how are you going to accomplish it? Does your business need a better business credit card? Line of credit? Commercial loan? You'll be very happy when you are ready to make that large purchase and you have immediate access to the funds you need. Planning ahead will help alleviate any hiccups in the process and make sure you can strike when the irons hot.
Protect your business.
Small businesses are a huge target of today's scammers. Are you prepared? Consider these solutions:
Positive Pay is a fraud prevention tool that helps businesses maintain check payment controls. With financial losses from check fraud reaching into the billions each year, the risk of check fraud is no longer viewed as a "big bank" problem, nor is the risk limited to only large corporations.
ACH Fraud Control is a tool that provides protection over ACH transaction activity before it posts to your account, preventing unauthorized ACH transactions from wreaking havoc on your account.
Lockbox efficiently collects business-to-business remittances, converts them to usable funds and reduces Days Sales Outstanding with Wholesale Lockbox. Lockbox processing ensures that mail float is kept to a minimum, and funds availability is maximized through efficient image capture and processing. Enhance your control and reduce risk of loss from fraud while eliminating check payments that are directed to your office and decrease the risk of stolen or lost mail.
Remote Deposit Capture allows your business to conveniently make deposits electronically by utilizing a desktop scanner at your office or home. This can mitigate fraud by allowing you deposit check payments and collect funds sooner. This tool also enables you to make deposits when it's convenient for you, increase your efficiencies and cut down on the time and cost associated by making a trip to the bank, and helps improve your cash flow.
Streamline your receivables.
Still making trips to the bank to deposit checks? Explore options designed to help save you time and money. For example, Remote Deposit Capture allows you to directly deposit checks right at your business by using a scanner. With Lock Box, businesses can send checks directly to a PO Box for the bank to pick up and deposit on a daily basis. And Integrated Receivables combines payment systems into one to integrate customer invoice accounting with the banking transaction process. Talk to your business banker to see if there is a better way to streamline your receivable process so you can focus on your business – not your banking.
Review your policies and procedures.
Take time to review policies with your staff to make sure your employees do not fall victim to a phishing scam that ultimately costs your business money. Check the security and privacy settings on any social media accounts, so that you are only sharing information with your friends. Do not accept friend requests from people you already know – these are likely fake accounts used to gather information about you when you are out of the office. It has become really easy for these scammers to spoof your email address and trick your employees into making costly mistakes by following directions from scammers purporting to be you while out of the office. You may even want to ask your employees to call you (or at the very least text you) if they ever receive payment instructions from you via email. Replying to a scammer via email to confirm is not going to prevent fraud!
Attract and retain top talent.
Is your work place competitive? Are you offering benefits that extend beyond a paycheck? Talk to your bank about direct deposit, perks for your employees if they open accounts, Health Savings Accounts and 401K options.
Plan for 2020 and beyond.
Where do you see your business in 5 years? What about 10 years? Are you making the right banking choices now that will help get you to your goals? Start an open dialogue with your Banker regarding your goals and future plans. Starting now gives you a head start at seeing those goals come to fruition in the future.