Holiday shopping season is here, and scammers are lurking to steal financial information from online shoppers. To avoid being a victim, consider taking the following steps to keep your financial information safe.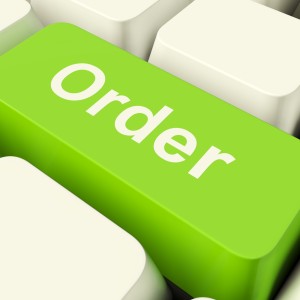 1. Update your passwords. Change your passwords regularly. Try to create a password that is not a real word so it cannot be easily guessed. Passwords should include a variety of uppercase and lowercase letters, numbers and symbols and should never be used for multiple accounts.
2. Do not use public Wi-Fi. Public Wi-Fi connections, such as those offered at coffee shops or libraries, are unsecure. Never login to online banking or shop on public Wi-Fi, which can provide thieves the information they need to go on a shopping spree with your money.
3. Do not open attachments or click on hyperlinks in suspicious emails. Even attachments and links from people you know can be vicious as those contacts could be infected with a virus themselves. If the email seems suspicious or unusual, don't open an attachment or click on any links. You can also hover over a hyperlink (do not click) to see if you can tell if it is directing you to a valid address.
4. Protect your mobile devices. Smartphones and tablets make it easy to shop when you are on the go, but these devices often don't have the same kind of security software that is often on computers. Make sure you have a reputable antivirus software on all web-enabled devices to protect against viruses and malware. All mobile devices should also be password protected. This makes it harder to access your private information if the device is lost or stolen. Finally, be careful what apps you install. Always make sure you understand what data the app can access (location, social networks, etc.) before downloading it.
5. Purchase from reputable sites. Offers that sound too good to be true are often used to lure shoppers to fraudulent shopping sites. They collect the money without sending the merchandise in return. If it sounds too good to be true, it probably is.
6. Pay with a credit card. Scammers often request wire transfer for payment because the money cannot be easily retrieved. Debit card payments are taken directly from your checking account and it may only take a matter of hours for a hacker to drain your accounts. If you pay with a credit card, you can always dispute a fraudulent charge with your credit card company.
7. Review your accounts regularly. Notify your financial institution immediately if you notice any unfamiliar charges on your account. If you are a Horicon Bank customer, call us at 888.343.3040. You can also report a lost or stolen card by calling our card company.
8. Set up alerts in internet banking. Many financial institutions offer account alerts within internet banking that can alert you if your balance goes below a specific threshold, transactions post above a specific dollar amount, someone changes your password, if someone logs into internet banking outside a defined city or country, etc. Setting up alerts can allow you to catch fraudulent transactions quicker and help limit your losses.
-Jenny Muche, eBanking Officer