2017 has officially arrived. The party hats, noisemakers and "Auld Lang Syne" music have been put away for another year, but hopefully your resolutions haven't. If you decided to get in better financial shape this year, your financial fitness goals probably have something to do with saving – saving for a home, saving for a rainy day, or even saving for retirement.
Great goals. Big goals. Maybe so big that you're not quite sure how to approach them.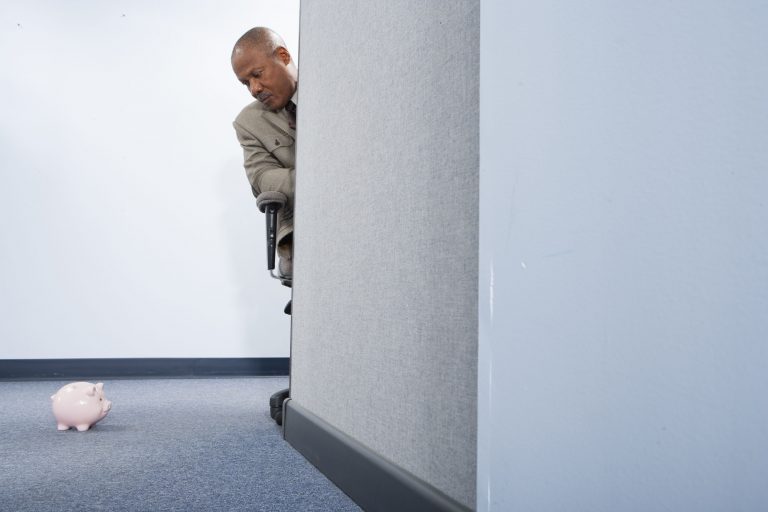 Don't get discouraged. Start small and ask these questions:
What are you saving for?
Setting aside money is smart habit. But why are you doing it? Is it for retirement? Unexpected medical expenses? Your first home? Or maybe to help your child save for college? Whatever the reason, decide on an objective. Your end goal will help determine what type of account best fits for your needs.
What account best fits your goals?
Before you open an account, be sure to evaluate which one is the best fit for your needs.
Savings Account – Your standard savings tool for anyone looking to put a little money away. Typically, savings accounts will earn interest, have a minimum balance, and have limitations on the number of times you can withdraw money in a monthly period – helping to make sure you don't spend that money.
Kids Club/Program – Does your bank have a savings program just for kids? These programs can offer useful tools to help your child learn saving habits from an early age. Many will offer fun perks for the child or ways to help them track their savings.
Christmas Savings Account – Designed to help you save for the holidays or any other special occasion. Typically they have no minimum balance and earn interest for a certain period of time, but you are not able to make withdrawals. When the account matures, usually in October, you get your savings plus interest.
Health Savings Account – Perfect for use with high deductible health plans. HSAs are tax-favored savings for qualified medical expenses. Typically you can have access to your savings with a debit card. These accounts usually earn interest and have no minimum balance requirements, but may have an annual or set-up service charges.
Money Market – Savings tool that allows you easier access to your funds than a savings account, but still earns interest. Money Markets typically require a higher minimum balance.
Certificate of Deposit – Secure your investment for a guaranteed interest rate in a variety of terms. They could be as short as thirty days or as long as five years. However, if you withdraw funds before the CD's term is finished, there may be a penalty that reduces your interest.
Planning for retirement? Talk to your personal banker to see if your bank has a Wealth Management team to help create a financial plan unique to your needs.
How can I make saving less of a hassle?
You picked the perfect account. Congrats. Now comes the hard part – making saving a habit. It's not always easy to get started, but you'll find that when you incorporate saving into your daily or weekly routine, it really doesn't seem so hard.
Scheduling regular transfers from your checking account into your savings account is really easy by using internet banking tools. You can schedule a reoccurring transfer every payday for a specified amount. That way it's out of your checking account before you even have a chance to miss it!
If you are saving for medical expenses, request a similar transfer from your paycheck each pay period from your employer. Before the check even gets to you, your employer can deposit a specified amount right into your HSA.
Take advantage of other helpful savings tools like Horicon Bank's Migrate Savings. If you use a debit card this type of service is a great way to save without any effort! Just by using your debit card, your purchase will be automatically rounded up to the next dollar amount and the remainder automatically deposited into your savings account from your checking account.
Decide what you're saving for, find the right account to help you do it and take advantage of useful tools that make saving easy! And that's it – you're well on your way to reaching your financial fitness goals of 2017.