There is a laundry list of topics we all have been told should be discussed before walking down the aisle to avoid problems down the road, and finances is near the very TOP of that list. You're most likely aware of your partner's spending habits and general income, but there is much more to discuss in the world of finance.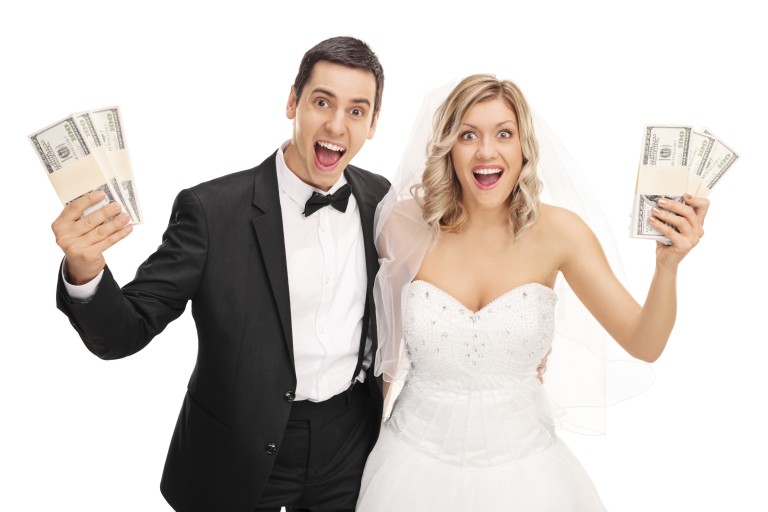 Make a point to have that awkward conversation with your significant other about any debts you have. Leaving this for a surprise after the wedding is a recipe for disaster. Poor credit or large debt-to-income ratio could mean higher interest rates for you both on credit cards, car loans or even a mortgage. Next, you two should discuss your short term and long term financial goals and make sure you are on the same page. Once you have gotten the ball rolling on talking finances you can move into the "meat and potatoes" of your financial life together.
Who will handle paying the bills and balancing the checkbook?
Will bills be split 50/50 or will one or the other partner carry a heavier load?
Should we combine our accounts into one joint account after the wedding?
Will keeping separate personal accounts be a better idea for us?
What is a realistic monthly budget for us and how will we stick to it?
Once the shock wears off that you will probably not have an unlimited discretionary budget, you both can sit back and relax knowing that you have tackled another important step on your way to becoming husband and wife. Financial decisions and planning will of course continue to arise and evolve throughout the course of your relationship, but you will have laid the framework for a solid foundation to your financial wellness and opened the door for continuing communication between you and your loved one.