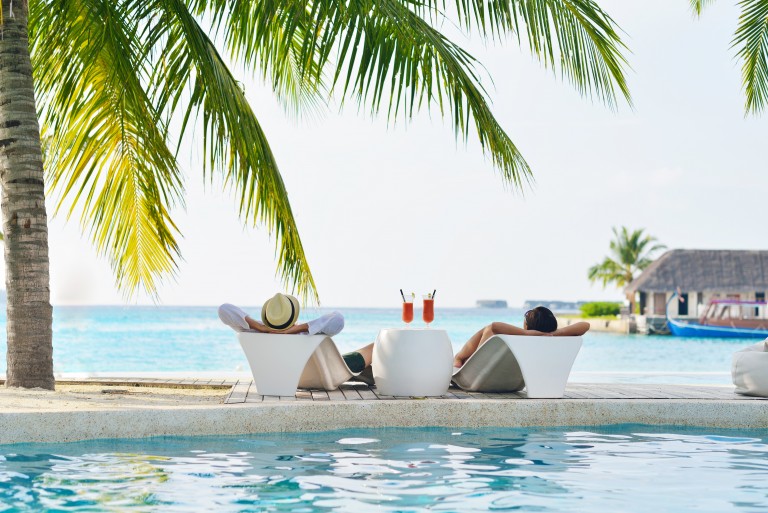 Imagine getting some much needed R & R while soaking up the sun on a tropical beach or taking the family on that trip to Disney you've been promising for the past 5 years…when suddenly panic sets in. Somewhere in between applying sunscreen for the third time and ordering lunch at the pool, your wallet has gone missing. Your dreams of relaxation start to vanish as you begin envisioning all the important pieces of your life that were stuffed in that wallet. Looks like the next several hours will be spent racking your brain for a solution to this mess.
Interested in avoiding that scenario on your next trip? You're in luck. Here are some tips that could help save you time and money, as well as, your sanity.
Before You Leave:
1. Go through your wallet or purse and remove any of the following items:
Social Security Card
Check Book and Deposit Slips
Birth Certificate
Extra Credit Cards (store cards)
Bills
Credit Card Receipts
These items should be kept at home in a safe or safety deposit box at your local bank.
2. Write down all the important phone numbers you may need and store them someplace other than your wallet. Example: Phone numbers on back of credit and debit cards, your bank's number, and emergency contacts.
3. Call your bank and make sure they have the most up-to-date contact information for you, including your cell phone number.
4. Let your bank know of your plans to leave town for a while, especially if traveling outside of the state or country.
5. Make copies of your passport, driver's license, and travel itinerary and leave it with your designated emergency contact.
6. Bring a second form of payment – just in case.
During Your Vacation:
1. Lock up all your valuables (laptops, jewelry, important documents) in a room safe or hotel safe while you are out of the room.
2. Be aware of large crowds of people around you and be alert to your surroundings at all times.
3. Cover the pin pad when using ATMs and don't use any ATM that appears to be tampered with.
4. Choose your wardrobe carefully to make it harder for criminals to access your valuables (Cross body purses, waist wallets, money belts, neck pouches etc.)
By taking these proactive steps to keep your information safe while traveling you can guarantee you'll get to spend more time relaxing and less time stressing. Enjoy your vacation!