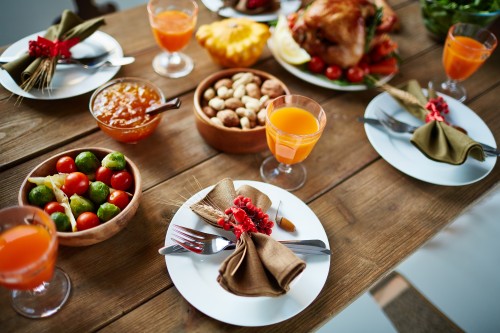 As fall moves into its later stages, days grow shorter and a bit cooler. The harvest is in full swing and the first snow of the season will arrive any time. With these seasonal changes we also see more deer activity and kick off the Holiday Season.
November is a time for many families to gather and honor their traditions of Thanksgiving as well as deer hunting. In many homes and cabins, it is a time to reconnect with family and friends over favorite dishes. For many hunters, now is the time to fulfill their dream as bucks and does are on the move! Whether your dreams are of cranberries and stuffing, or big bucks and family fun, this is a time of great anticipation.
Like you, Horicon Bank's team is looking forward to the fun and excitement November offers. At home, we are gathering cherished recipes and preparing to safely reunite with family and friends.
At work, Horicon Bank has a tradition of helping our customers achieve their dreams. Whether saving or borrowing, Horicon Bank helps customers put their money to work in safe and productive ways. One great way we do this is by helping start a new savings account for you or a loved one. By opening an account today, you can start a tradition of saving and get a great start on achieving your financial dreams.
Horicon Bank is the Natural Choice to help meet all of your banking needs. Our banking services include home equity lines of credit, savings accounts, CD's, home loans and many other services available to help you achieve your personal, business, and financial goals. Horicon Bank is available to serve you anywhere on the map and online. Let us know how we can help you keep - and grow - your family traditions this year! Best wishes for a safe and fun season to our deer hunting friends. And, may everyone enjoy a wonderful Thanksgiving!