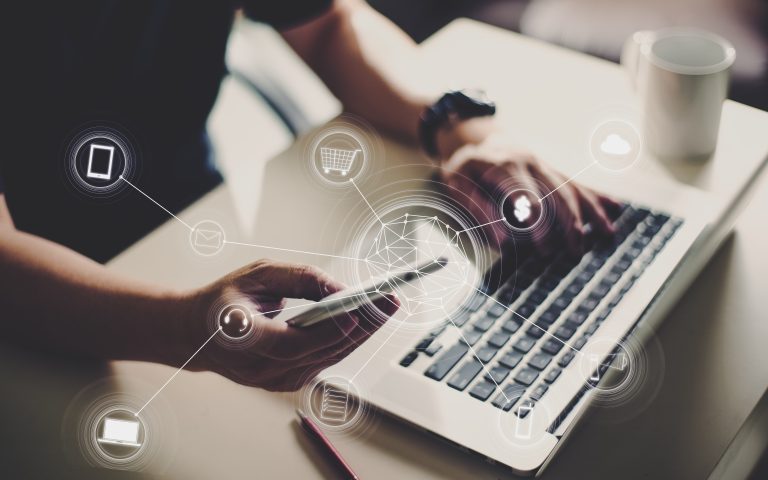 A checking account is a checking account. They're all the same, right?
Well…not quite.
Checking accounts are a great way to get access to your money quickly and easily. But they're not all created equal when it comes to meeting your individual needs. So what should you look for when shopping around for a checking account.
Bank Locations
Is having a bank location nearby important to you? If you are someone that cashes a lot of checks or has an employer that does not offer direct deposit, then you might want to consider a bank near your home or workplace. Then again, if you're someone that can't remember the last time you stepped foot in a bank building, maybe a bank nearby isn't quite as necessary. If you're that second person, then you'll definitely want to consider...
eBanking Options
What kind of online services are available with the checking account? Do you use online banking to keep track of your account? Do you bank from your phone and value the ease and accessibility of a mobile app? What about electronic statements vs. traditional paper statements? Do you use a debit card? Or like to pay your bills online? Before you choose your account, make sure you're thinking about how you plan to use the additional services that come with that account and which ones are most important to your lifestyle.
Interest
Wait…checking accounts can earn interest? It's true! Some banks will actually PAY you just for using their checking account! If earning extra money on your balance every month sounds like your kind of account, make sure to look at checking accounts that offer this option. But be careful to read the fine print. Make sure you know if there are any minimum balance requirements to maintain or services you need to use in order to earn that interest.
No Minimum Balance
Think about the way you spend money. Do you need access to all your funds all the time? If so, then consider an account with no minimum balance requirements to maintain. For checking accounts that require a minimum balance, fees are often charged when that balance is not kept up. Which brings us to the next point…
Fees
Fees can vary from bank to bank and account to account. Be sure you understand an account's fee structure before you open it. Are there fees associated with the account if you overdraw the account? What about fees for certain services? Make sure to ask about these fees up front, so you're not surprised later.
ATMs
Can't make it to the bank when you need cash? ATMs are a great option if your checking account offers a debit card. But the convenience of using an ATM can also come with fees. Do a little research to see if your bank or account offers ATM fee reimbursement options or if the bank is part of a larger ATM network.
So a checking account isn't just a checking account. It has to fit into your lifestyle. Don't be afraid to do a little research or talk to a personal banker about which account is the best fit for you. When you're earning interest, or having your ATM fee reimbursed, or using your mobile banking app to check your balance, you'll be glad you did.