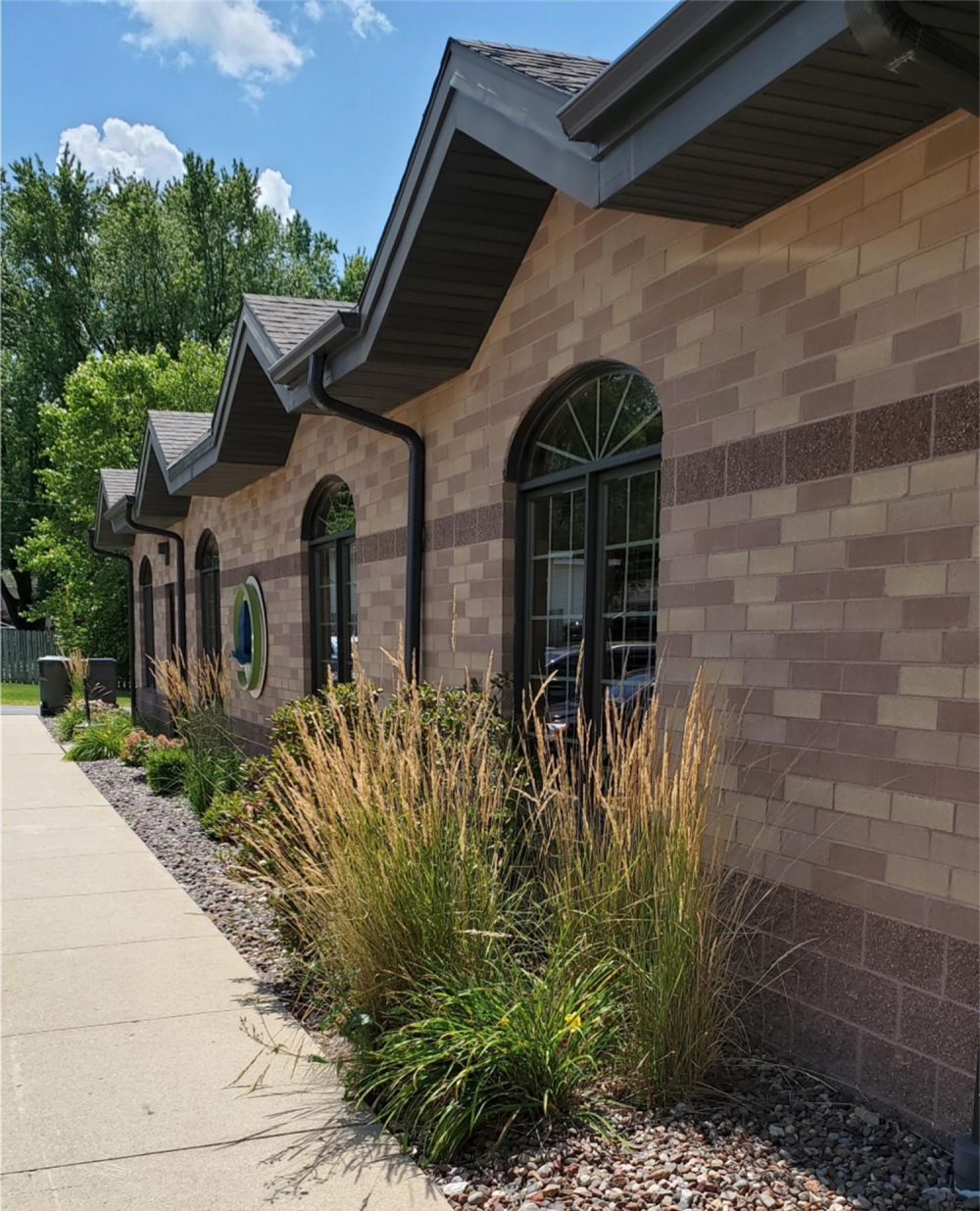 While banking is what we do, we are first and foremost part of the communities we serve.
At Horicon Bank, our branches and the spaces around them are more than just buildings, they are our invitation to our friends and neighbors to let us serve you. As part of this invitation, we strive to provide beautiful and functional landscapes at each of our locations.
In Waupun and Iron Ridge, our branches we have recently upgraded our landscaping to incorporate pollinator friendly and edible plantings. A few of our favorite new additions include serviceberries, sweet cherries, hydrangeas, and black-eyed susans.
We are excited to help beautify our neighborhoods by providing valuable nectar for birds, bees, and butterflies, as well as tasty fruits for visitors. Watch for landscape projects at more branches soon!
If you are interested in upgrading your outdoor spaces, there are many options beyond a lawn to enhance any porch, balcony, or backyard. We're happy to share a few "secrets" with our friends and neighbors. A few ideas to consider include:
Less is more… save money and allow space for growth by planting fewer plants up front.
Plan for growth… know how big each plant gets and leave enough space.
Native species can offer greater hardiness and survival.
Edible plantings can add interest and function to your project.
Flowering and fruiting plants can attract birds, butterflies, and other wildlife.
Select a mix of plants that will create interest in all seasons.
These and other landscaping choices make spending time outside more enjoyable and add value to any home. May your projects be fun and successful!
Horicon Bank is the Natural Choice to help you and our community grow with business banking services, home equity lines of credit, savings accounts, CD's, home loans and many other services available to help you achieve your personal, business, and financial goals. Horicon Bank is available to serve you anywhere on the map and online. Let's get connected today!
Horicon Bank NMLS #434805