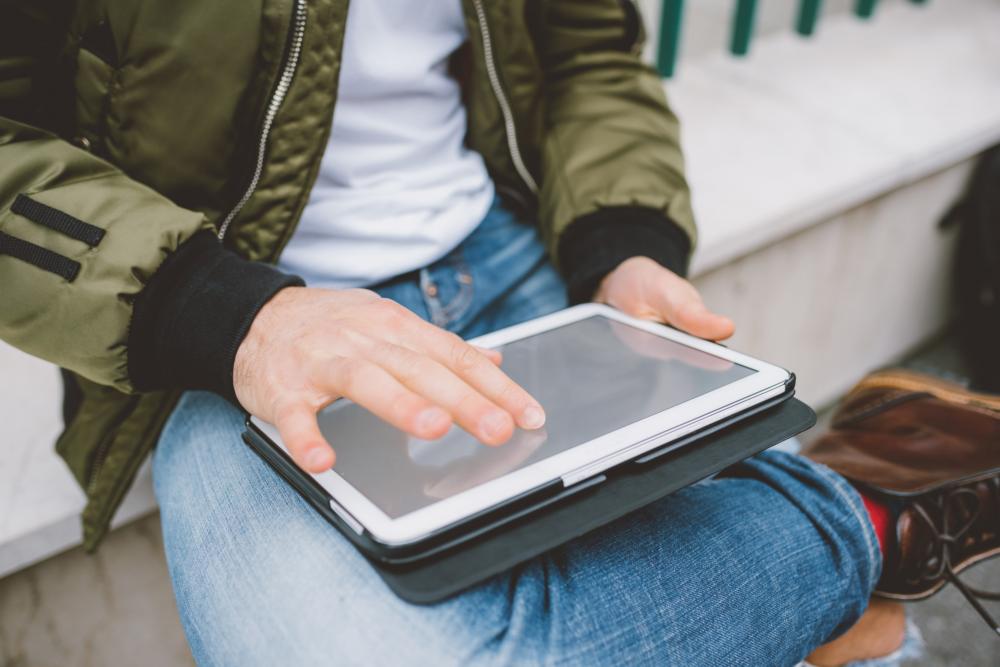 "Fight the holiday crowds? Or shop online, by myself, in my pajamas?"
Are you one of the millions of online holiday shoppers in the United States that weigh out the pros on cons each year for your Christmas shopping?
"Let's see, hop around store to store to see if the latest toy is even in stock, elbow my way through the mass of people to find it, then stand in line forever just to buy it? OR buy the latest toy in one click and have it delivered right to my doorstep?"
Tough choice.
Online shopping is certainly convenient. Just ask the 217 million people in the United States that do it each year. But is it safe?
The answer? It can be. But just like shopping at a store, you need to be smart about where and how you shop.
Look for a physical address and phone number.
Even though the store is online, a legitimate retailer will have a physical address and phone number listed on their site. Online stores should also provide adequate information about privacy, terms and conditions and dispute resolution. If the retailer is missing these important pieces of information, then it's probably not legitimate.
Watch out for those deals that are just "too good to be true."
Because the truth is, they probably are. Scammers are really good at making their websites look like genuine retail stores. Even stealing logos, designs and layouts to trick you into thinking you're buying a high end product at a steal of a deal. If you do receive the item you pay for (and most times you don't), it's probably fake.
Pay attention to the method of payment the site requires.
If a site asks you to pay immediately using a money order, pre-loaded money card or wire transfer, there's a good chance the site is a fake. It's pretty unlikely you will ever see you purchase, or your money back. And when making payments, it's always a good idea to make sure the site uses a secure payment service. Look for a URL starting with "https," or pictures a closed padlock symbol, or uses a reputable payment provider.
Search for reviews of the online store before making a purchase.
Do a quick Google search on the site before you purchase anything. Most likely, you're not the first person the site has tried to scam. And even more likely, someone has written about it, trying to warning others.
Pick Credit over Debit.
When online shopping, using a debit card for payment can lead hackers right to your bank account – putting all your funds at risk. And even though it's convenient, it's a good practice not to store your credit card information on the site. Just enter it once and choose not to have the store save it for future use.
Check your statement carefully. Even better, watch your Internet Banking regularly.
Checking over your monthly statement is always a best practice for protecting your money. But if your information is stolen at the beginning of the month, and you don't receive a statement until the end of the month, the hackers could cause a lot of damage in the time it takes you to notice it on your statement. Talk to you bank about Internet Banking so you can log in anytime you want and keep a close eye on your balances and transactions. And for an added layer of protection, set up transaction alerts for your bank account, debit card or credit card. That way, anytime a purchase is made, you'll know about it.
Don't give scammers a reason to celebrate this holiday season. Avoid the crowds. Stay safe. And have a Merry Christmas.