From January to December, here are our top ten favorite moments of 2015.
Turns out, our website is pretty cool.
The Financial Brand, an online publication focused on banks and credit unions, ranked our website among the top 25 Most Inspirational Responsive Banking Websites in the country.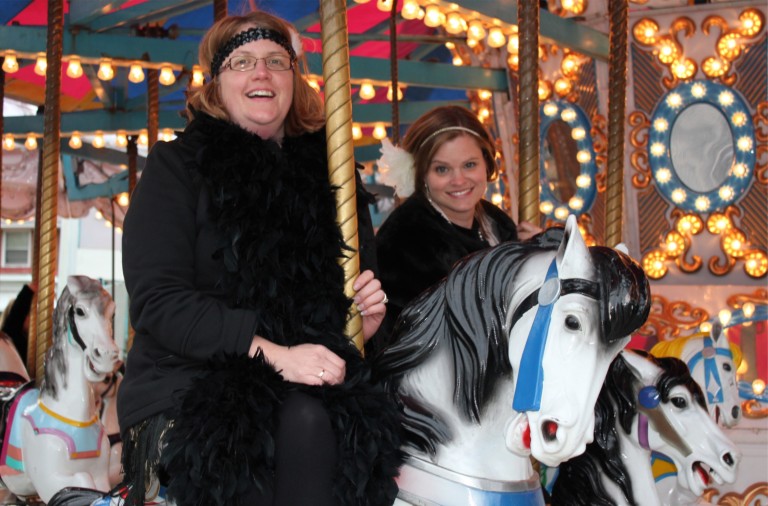 And so is our original bank building.
Our home office in Horicon celebrated 100 years on East Lake Street this past May. Although the bank itself was established in 1896, our main office building in Horicon wasn't constructed until 1915. And boy, did we celebrate. A week of events was capped with a street party for the entire community in a 1920's theme complete with a live band, photo booth and carousel.
Our employees enjoy working here!
For the third year in a row, Horicon Bank earned recognition as one of the top places to work in Wisconsin according to an employee survey administered by Workplace Dynamics, LLC and the Milwaukee Journal Sentinel.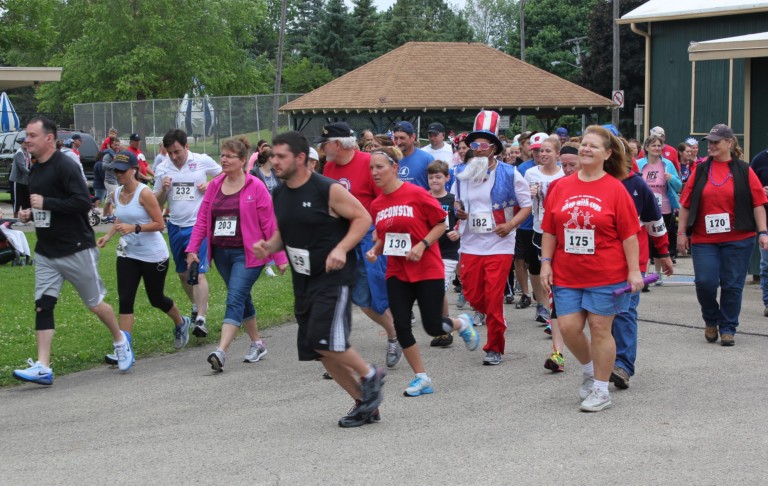 We ran. And walked.
This year, Horicon Bank successfully organized two community 5K Run/Walk events. Horicon Bank's 5K Run/Walk for the Red, White and Blue in Horicon saw over 130 participants and raised more than $2800 for the Honor Flight Network. The Horicon Bank 5K Run/Walk for Wellness in Fond du Lac raised more than $6000 for the local chapter of the National Alliance on Mental Illness with more than 200 registrations.
We were named a "Game Changer" and gave away $10,000.
In August, Horicon Bank competed for the title of "Game Changer" at a national conference put on by D+H Financial Technologies. D+H created a video to highlight our use of technology and work in the community. Each nominated video had the opportunity to be voted on by the public. We were named a "clear victor" by D+H and received $10,000 to donate to charity! The generous donation was split between the Dodge County Humane Society and the Friends of the Horicon Marsh Education and Visitor Center.
National speakers dropped in for a visit.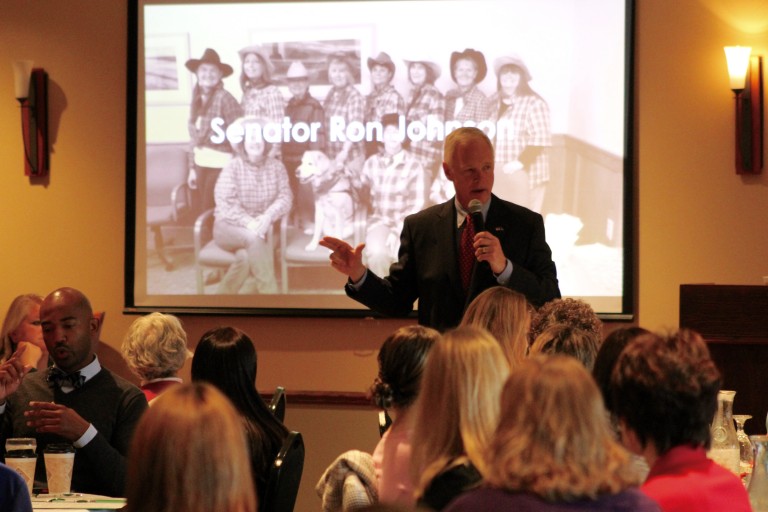 At our annual all-employee meeting, we were visited by not one, but two nationally recognized speakers. Senator Ron Johnson opened the meeting with a look at the financial state of the nation, and Financial Supermarkets, Inc. VP Dave Martin gave the meeting's keynote address about giving high quality customer service.
Our West Bend office was named "Small Business of the Year."
The West Bend Area Chamber of Commerce voted Horicon Bank "Small Business of the Year" at their annual dinner. What an honor to be recognized by our peers!
50 Veterans can now go on the Honor Flight with the help of our communities.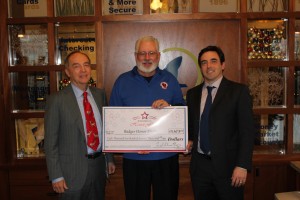 We wrapped up our 2015 Honor Flight campaign in November, donating more than $25,000 to send local vets to Washington, DC. Each office was challenged to raise enough to send one veteran, and Horicon Bank would match that donation – up to $7500. Our offices and communities far exceeded that goal. Our total donation is enough to send 50 veterans on the Honor Flight!
Our bank family grew in Fond du Lac.
Our fourteen offices grew to fifteen in November with the addition of Horicon Bank's newest branch in Fond du Lac at 1207 West Johnson Street.
Our employees aren't just happy – they're healthy too!
After a year of employee organized wellness activities and promoting a well workplace, Horicon Bank achieved the Well Workplace Award given by Well City Fond du Lac. Big thanks to our employees for making us a healthy, well place to work!
So that was our 2015. Thanks for being part of the ride.